Sweet romance and women's fiction sister penname for NYT-USA/Today bestselling author Sharon Hamilton, Annie Carr, stepped through the pages of one of Sharon's Sunset SEALs books as one of her heroines.
Annie, based on Sharon's character Aimee Carr in SEALed At Sunset and The House At Sunset Beach, lives her life on the Florida Gulf Coast, composing her novels in a house that once ignited the love affair between a famous science fiction writer afflicted with writer's block and a young woman looking to find herself on the white sugar-sand beaches. Her women's romantic fiction stories will melt your heart and leave the bedroom to your own imagination!
She believes in long, slow kisses and walks on the beach at sunset, the warm surf between her toes as she searches for shells and colorful pieces of sea glass, thinking up stories she'd like to read.
After all, the beach does heal everything.
Read the First Book by Annie Carr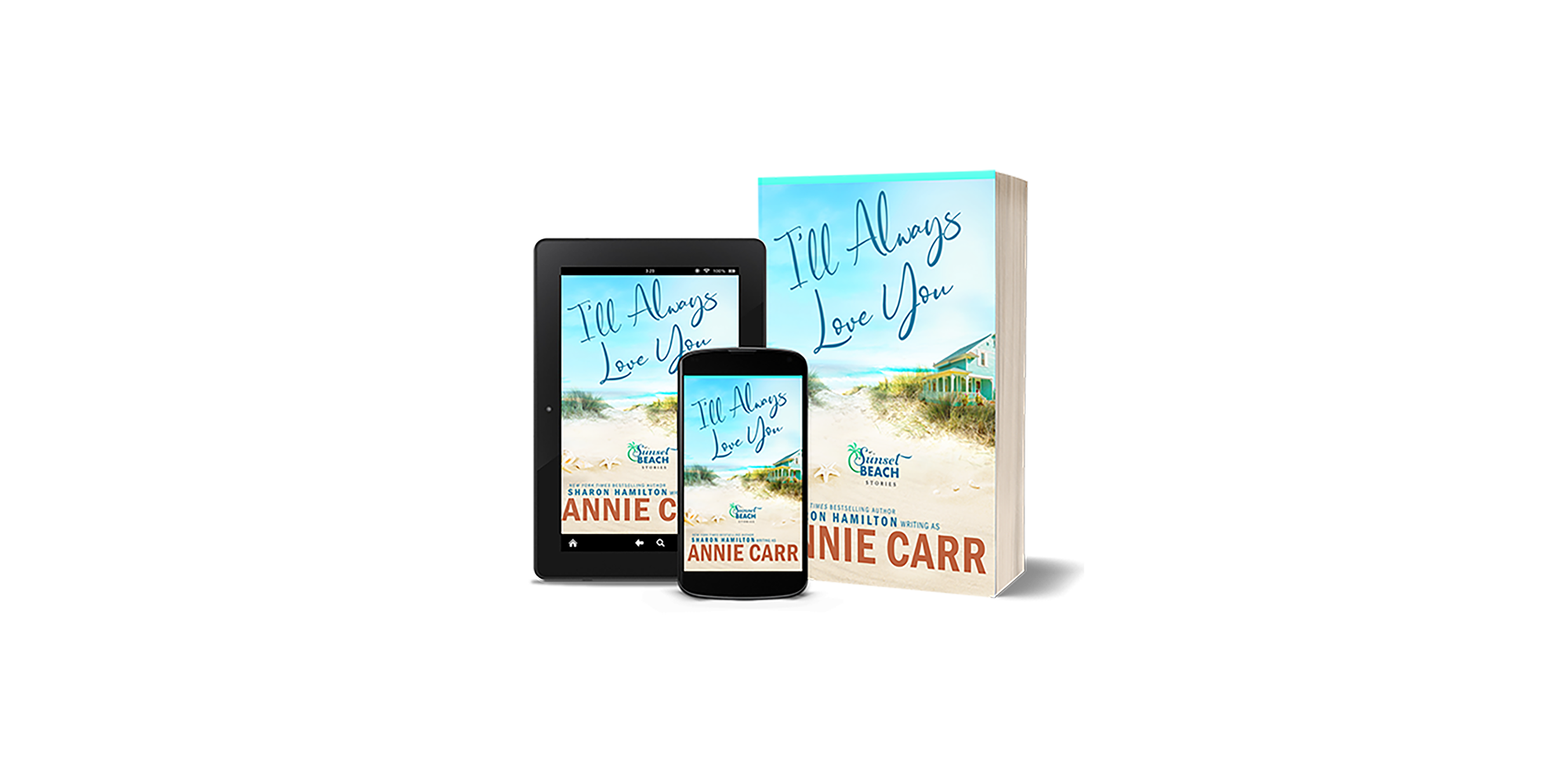 I'll Always Love You
Family preparations for a grandmother's 80th birthday party are complicated by the mysterious disappearance of the guest of honor.
A saga of long-lost love, redemption, second chances, and a happily ever after unfolds as each family member plays a part in this passion play. Shocking secrets are revealed and motivations are discovered, binding them all together into a colorful tapestry of duty, love, and honor.
For true love grows in the gardens of the heart, and there's always time for a second chance at love.