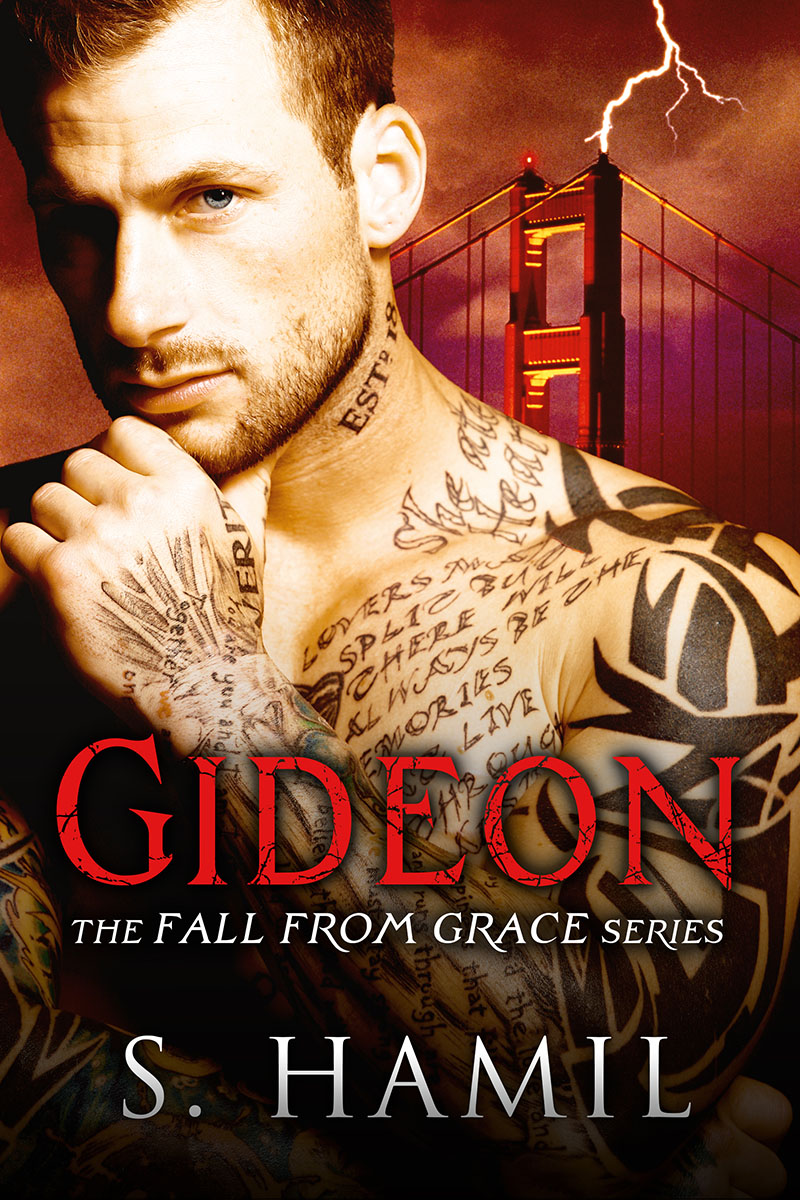 He's a vampire-angel hybrid. She's the guardian angel who ruined his life. Is it a match made in Heaven…or Hell?
Start an unforgettable paranormal series from the dark, twisted New York Times bestselling author S. Hamil and her less twisted alter-ego, Sharon Hamilton!
GIDEON can no longer stand his post as a Watcher above the Golden Gate Bridge. When the half-angel, half-vampire rebels by transforming the San Francisco skyline forever, he's forced into a life on the run. Everybody seems to want a piece of him, from The Supreme Being to a vampire queen hell-bent on making him a sex slave…again.
As Gideon struggles for survival, he begins falling for the angel who ruined his bloodsucking days by saddling him with wings in the first place. But can a freak like Gideon ever find happiness when love is forbidden? Will his beloved inspire his salvation…or destroy his life all over again?
GIDEON: Heavenly Fall is the first book in the Fall From Grace saga, a series of dark paranormal romance novels. If you like fast-paced adventure, witty barbs, and sizzling romance, then you'll love S. Hamil's captivating tale.
Hear the story come alive!