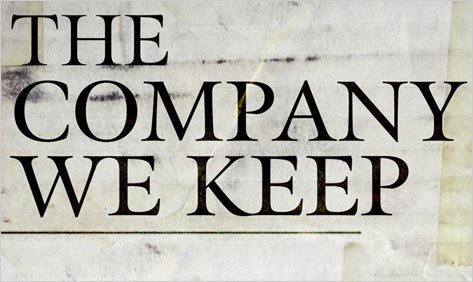 SUNDAYS WITH SHARON: THE COMPANY WE KEEP (AGAIN)!!
I stumbled upon a video I loved this week and just thought I'd share it again. Just coming off an intense race to the finish line, doing my layers of editing all while traveling out of state and beginning research on my 10th SEAL book, I think the wanderlust hit me. I started thinking about other things I could be doing with my time, like a perfectly normal adult with ADD. I've accepted this will always be a problem for me. But I also think it makes me the type of person who loves adventure and the dreams of running away from it all.
Just to be clear, my life is great, and this is no reflection on that. I'm grateful for everything I've been blessed with. But there comes a time when I do feel like doing something completely different. My friend Jody and I attended the quilting retreat at Bishop's Ranch in Healdsburg earlier in March. I went to Tucson and Phoenix, even drove to Scottsdale to attend the Tucson Festival of Books, research at the UofA library, and enjoyed fellowship with other authors, some new friends and some I'd met last year at the event. Today, I attended the Sonoma County Library Local Authors Showcase and Symposium, connecting with poets, thriller writers, historical fiction authors, memoirists and grammar divas. People had such a varied background from former newspaper reporters to teachers, cops, misfits and wine critics. I learned from all of these wonderful experiences and heard voices I loved in genres I don't usually read.
My schedule is very full this year, too. And I'm planning on launching another 4 books as well as attending 6 more conferences before December. So it's not surprising that I dream of just getting off the grid, unplugging everything but my laptop, and just going on a road trip, or maybe a cabin in Antigua looking for that cheeseburger in paradise again. I'm not running away, I'm running to something unexpected, something that makes me laugh and dream and maybe not do too much talking. Maybe lots of reading.
So when I saw the group Sisters On The Fly, I was enchanted. I was ready for a Calgon moment that might last 10 years. "No men, no kids, no pets and be nice." What a wonderful dream that would be. Would I miss the men in my life? You bet. But there is something so uncomplicated in the company of women, when they want to be, that is, when they just sit and twitter like blackbirds on a telephone wire, shoot the breeze and laugh a lot.
I joined this group. I probably won't have a trailer until next year some time, and between trips, I can use it as a writing cottage. It would have everything I need: bed, internet connection, a decent shower, a microwave and an umbrella or two. I could pull it with my convertible Murano, stop and write when others are fly fishing. I might even learn how to do that myself. Bring my guns and my laptop and I'm all set!
I mean, what better place to cook up stories than taking a long road trip. I might find myself and never come back!