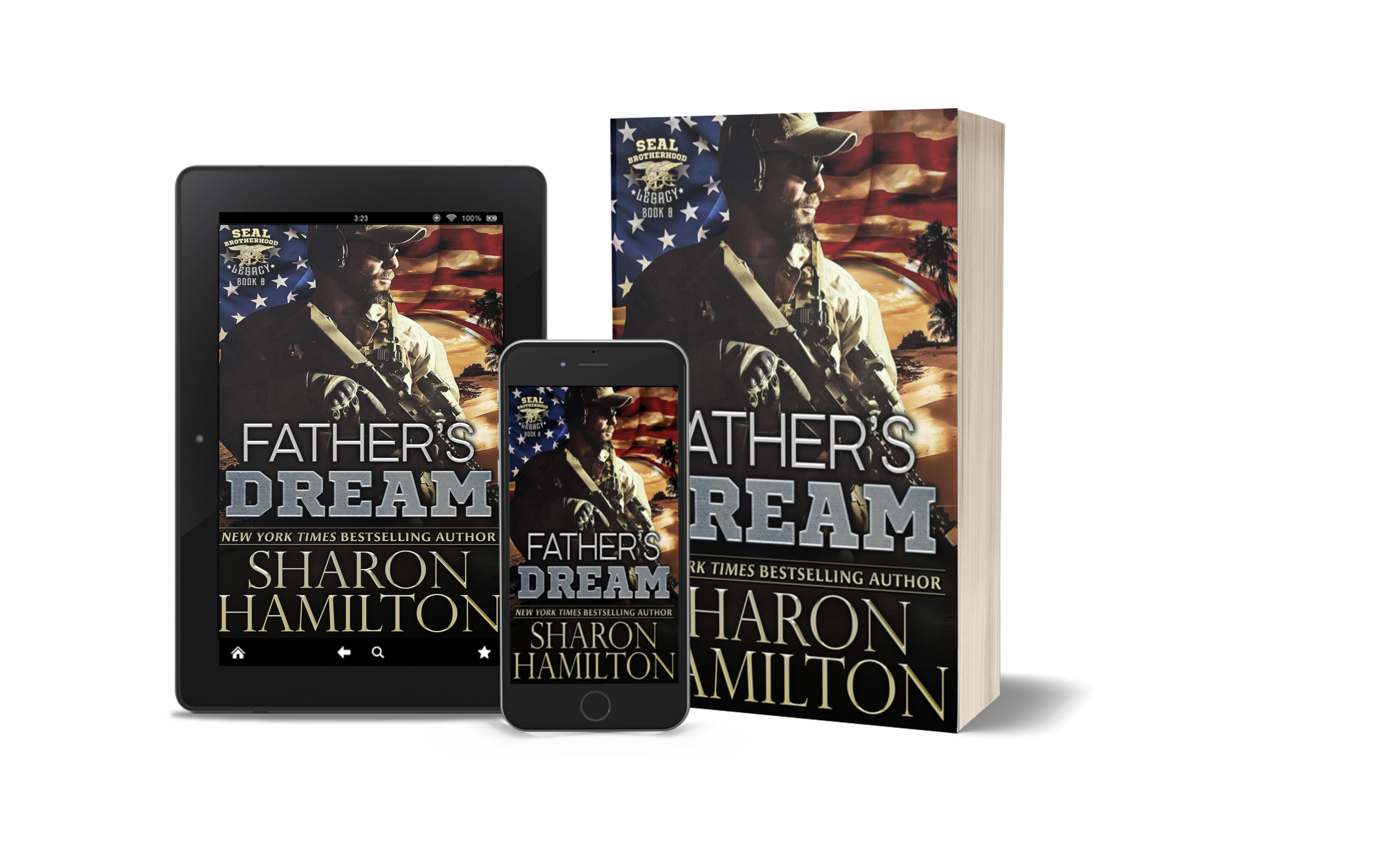 Father's Dream Is Now Available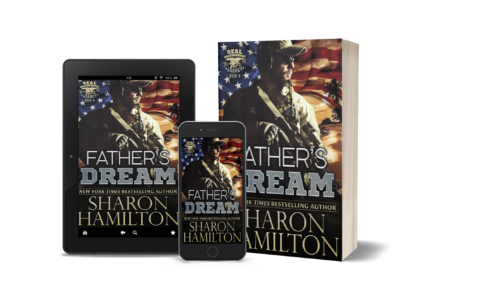 There's something special about revisiting these Navy SEAL heroes ten years after we met them in the original SEAL Brotherhood series. The same was true when I was writing Father's Dream, the eighth book in the SEAL Brotherhood Legacy series and the follow-up to Fredo's Dream.
Now Fredo is back, and he's facing down fatherhood. I hope you enjoy reading this book as much as I enjoyed writing it, and that when you finish, you'll leave a review to tell other bookworms everything you loved about the story.
About the Book
Navy SEAL Fredo Sanchez and his wife, Mia, learn how far their love will stretch to include an unloved orphan, abandoned and abused. They open their hearts to this little one, only to find the whole world bloom in unexpected ways.
Balancing work and being a family, Fredo must make the difficult distinction which is more important. He considers the heartbreaking decision of retirement, detaching from his brotherhood of warriors, until this little addition teaches him the value of being a true blue dad in all ways possible.
Once again, love comes to this elite operator's rescue.
Are You Ready to Start Reading?
Head over to the book's page on this website to find out where you can get your personal copy of Father's Dream!