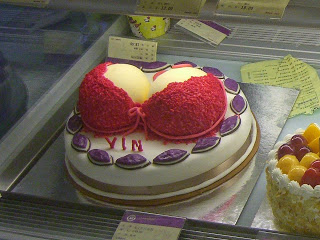 Got a sexy Red Friday Read for you today. This is from SEAL's Code, my third book in the Bad Boys of SEAL Team 3, the SEAL Brotherhood series. I love the chemistry between these two. It was hard to distance them, alienate them, but you know that has to be done in a good book, right? Interested to know what you think. This is not a PG excerpt, just warning you.
Excerpt SEAL's Code (not PG folks):
           "There's no rush, little fox." He
watched her as he dipped his tongue down for another taste.
            Luci
was wild with need and understood he was deliberately slowing things down.
            "You
thrash like an injured deer," he whispered to her sex. "She knows what's coming
next, yet is powerless to stop it," he said as he scanned the juncture between
her legs eagerly.
            Am I injured? It was a totally curious
thing for him to say. He had become the hunter of her soul, but was it a death
she sought, or freedom from her earthly body she craved? But yes, it was
dangerous. Wreckless.
            And
the only thing she wanted.
            The
voices rose in a chant, a chorus of angst and pain, passion and desire so
fierce it would scare off anyone but the most fervent. As those ancient voices
began to screech and crescendo out of control, he climbed atop her, spreading
her thighs wide open, positioning himself for unfettered entry. His left hand
gripped her chin, forcing her lips to pucker as he covered them, his tongue plunged
inside her mouth as his cock found it's home.
            Silence
followed, the chanting cut off mid-stanza, startling her. She heard the sound
of a large bird of prey flying through the sky, as if marking his territory
with his calling, his whistle just barely discernable above the rush of the
branches in a deep forest underneath. Maybe it was the waves slapping
themselves on the shore. Maybe it was the sound of a cloud of black starlings
twirling like smoke up through the sky to the heavens. Whatever it was, the
silent force of nature hit her in the middle of her chest as she watched him
root deep, command her body to rise up out of the ashes of her cold past and
come alive. Had she ever felt this way before?
            She
gave herself to him with complete abandon, and it scared her. Whatever remained
of her previous life was left torn apart and dead like an old skin, lying in a
heap at the side of the bed. In her new persona, the uncontrolled intensity of
something so fantastic flowed into every cell of her body, and she began to
cry.