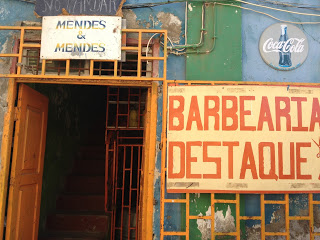 Canary Island Tale – Using places I've traveled in books.
Many of you know we've traveled on some long cruises, usually starting in Italy, and going across the Atlantic. These are not nearly as exclusive as they sound, and are quite affordable. Since there are a lot of days at sea, and the weather is warm, it's perfect for writing. I could hardly stay in a hotel anywhere for the price of these long distance cruises. They have to move the ship from Europe to the Caribbean, or South America when the seasons change and their routes expand, so they take on passengers for a very affordable price. I think the cheapest was like $800 for 21 days, believe it or not!
We opted not to do one this winter, so these pictures are from the 2014-2015 trip. I needed a location that was away from Europe (the Secretary of State meets with a Moroccan leader secretly), wanted the meeting to look like a vacation, and needed it to be close to Africa. The Canary Islands was one stop we've made a couple of times. This was perfect!
I like writing about places I've visited because it not only gives me a point of reference to be accurate with some details, but also because it gives me a focus if I can feel I'm in the place as I'm writing it. Sometimes I search the net for pictures of properties for sale, with lovely photos to choose from. Often we can use these in our book trailers. Getting a "feel" for a place is important. One speaker told me that the location becomes a character in your book. I think that's right.

I try to give variety to my books, not have the same theme, except the arc of the whole series, which is that these SEALs learn to overcome everything: from international events, to local home grown terrorists, to just plan evil bad guys. They save the day. They get thrown into things they didn't expect.
So I guess I use the place as the anchor, and then weave tales around these points, like spinning a spider web, hoping to snag readers and bring them into my world of the Brotherhood. Traveling gives me lots of dreams for my muse. It's fun to bring all my readers along on these adventures, both real and imagined.
Here's a snippet of the new book, which releases next month, and is on preorder, True Blue SEALs: Zak. It is Book #13 in the SEAL Brotherhood Series. Enjoy!
Where have you always wanted to travel? If you could go anywhere, where would it be?
See book trailer here.