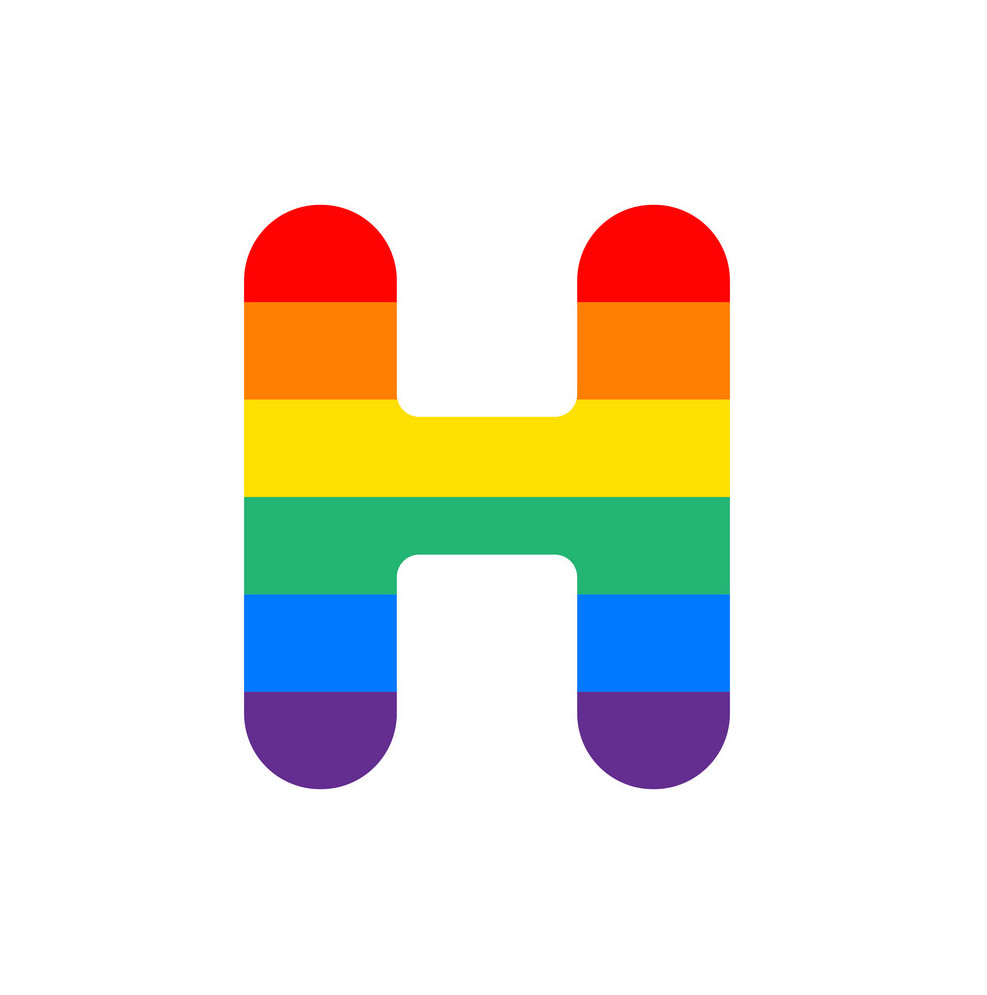 H is for Heroes In Uniform and Hearts In Danger
I'm lucky I get to participate in several boxed sets this year. I said I would never do it again, but I guess I lied. I've worked with about half of these ladies on other projects. We are always coming up with things to cross-promote each other.
A good example of cross-promoting was today's launch for Sabrina York and her Sabrina York's Stone Hard SEALs Release Celebration (which is still going on until tomorrow, btw). We stop by, we have our fans stop by, we give away things and we generally have fun, sometimes we learn a thing or two. Great way for readers to find new authors.
These boxed and bundled sets are the same way. Both these sets are going to be awesome reads, with authors either already established, or up and coming ones you'll learn about soon. We pool our resources and release a set at a deep discount, so readers get a chance to sample several new authors without a huge commitment of $$. One set I participated in last year sold over 28,000 copies in its first week alone.
Heroes In Uniform:
Book Description
Ten full-length books and one novella from NY Times and USA Today Bestselling Authors
A Romantic Suspense and Military Romance boxed set of 11 Sexy Contemporary Alpha Heroes, featuring Soldiers, SEALs, Spies, Agents, Rangers and Cops.
Brand-new, never-before-published stories: a novella from Gennita Low and a full-length novel from Nina Bruhns.
KAYLEA CROSS–Danger Close. With his cover blown, former undercover CIA agent Wade Sandberg finds himself, and an innocent woman, the number one targets of the world's most dangerous terrorist.
PATRICIA MCLINN–At The Heart's Command. Colonel John Griffin Jr. is a good and honorable soldier who faces the toughest mission of all when he returns home to Wyoming: Protect the woman he's always loved – especially from himself.
GENNITA LOW–Dangerously Hot. While working undercover, looking for his missing brother, Luke meets the mysterious Nina who appears to know more than she's saying. Can Luke charm the sexy and dangerous Nina into assisting him?
CARIDAD PINEIRO–Sins Of The Flesh. Ex-Army Ranger Mick Carrera has been hired to hunt down a woman who is nothing like he expects. As passion erupts between them, danger threatens from those who want to end Mick and Cat's lives in order to safeguard their secrets.
SHARON HAMILTON–Cruisin' For A SEAL. What starts out as a cruise vacation for 9 Navy SEALs and their wives, winds up a full scale Team operation, as they save the passengers from terrorists.
KAREN FENECH–Snowbound. FBI Agent Mallory Burke, injured and on the run for her life, is stranded in a snowstorm with a reclusive and secretive cop she's not sure she can trust but is falling in love with.
TONI ANDERSON–Her Last Chance. Eighteen years ago the Blade Hunter found his first victim on the streets of NYC. Now, unless FBI Agent Marshall Hayes can stop him, he's back to finish the job.
NINA BRUHNS–Barely Dangerous. Blue Wolf Cooper has a bear problem–as in, he suspects the pretty new USFS fire spotter is part of a vicious bear poaching ring he is trying to shut down. Margarethe "George" Johansen has a bare problem–as in, she keeps dreaming the sexy Fish and Game warden who's been following her around sneaks up into her isolated tower, strips her bare, and makes incredible love to her…right before he kills her.
LORI RYAN–Everlasting. Katelyn Bowden never imagined coming home would dredge up a twenty-four year old murder and put her life at risk. She also never expected the man to come to her rescue would be the one man she'd resented for years. The one man she wanted nothing to do with.
CRISTIN HARBER–Garrison's Creed. An injured CIA agent runs into the only man she can never see again–her first love, the one who "buried" her years ago.
DANA MARTON–Deathblow. Former small-town football hero turned cop, Joe Kessler never met a linebacker, perp, or a woman he couldn't handle. Then a troubled single mom walks into his life, and the only place this hot jock will ever see 'easy' again is in the dictionary.
HEARTS IN DANGER:  
Book Description
FOURTEEN stories of thrilling romance to benefit the American Heart Association. These full length, Romantic Suspense stories come from NEW YORK TIMES, USA TODAY, AND NATIONAL BESTSELLING AUTHORS!
Accidental SEAL by Sharon Hamilton: Newbie Realtor Christy Nelson holds her first Open House but is given the wrong address, and finds a hot naked SEAL in the master bedroom.
Pick Your Poison by Roxanne St. Claire: Meet Benjamin Youngblood – he's sexy, smart, spectacular and … about to lose his job for the best security firm in the world. He's got one chance to prove himself and nothing will stop him. Not even a flower farmer.
Protective Custody by Paige Tyler: Someone is stalking reporter Paisley McCoy, and police detective Gray Beckham is the only man who can protect her. And while she might be sexy as hell, there's no way he's going anywhere near the captain's daughter.
Hot Pursuit by Lynn Raye Harris: When someone starts shooting at Evie Baker, there's only one man dangerous enough to help her–the man who broke her heart ten years ago. Hostile Operations Team soldier Matt Girard uses all his considerable black ops skill to protect Evie.
SEAL's Honor by Elle James: Two Navy SEALs jeopardize their lives and hearts in a battle-torn land when they vie for the love of one sexy Night Stalker helicopter pilot.
Against The Dark by Carolyn Crane: Angel is an ex-safecracker forced into one last heist. Cole is an undercover agent with big plans for his gorgeous thief—he'll make her pose as his girlfriend to help with a dangerous mission.
Hidden Prey by Cheyenne McCray: Tori is in the wrong place at the wrong time and witnesses the execution of a Federal agent by the son of the head of the Jimenez Cartel. Special Agent Landon Walker rescues Tori and sets out to protect her, but soon protecting her isn't enough.
Dangerous Curves by Nina Bruhns: A spec ops transporter for STORM Corps takes on drones, bad guys, and car chases on the coast of Italy—and falls for a beautiful scientist whose curves are far more dangerous than the road!
Deadly Pursuit by Misty Evans: When Londano escapes a maximum security prison and begins picking off Celina's friends and coworkers, everyone she knows becomes a target. Including DEA agent Cooper Harris, the man who once broke her heart and is now assigned to be her bodyguard.
Protecting Caroline by Susan Stoker: Caroline helps foil a terrorist plot when she finds herself on a plane that's hijacked (with the help of three members of a SEAL team), but after she gets home she finds herself still in the sights of the terrorists. She can only hope Wolf and his team will be able to save her in time.
One Night Stand by Parker Kincade: Amanda Martin decides to have a one-night stand. No relationship, no promises just hot, indulgent sex. What she doesn't anticipate is meeting a handsome-as-sin stranger who gives her pleasure unlike she's ever known. A stranger with a deadly secret.
Brody by Mandy Harbin: Brody thinks the skittish Xan is sexy as hell, but it's not her hot body that has him rocked to his core. He knows her from somewhere, and in his line of work, that's a dangerous thing. Following orders have never been this hard, but when he finds out she's his next assignment, he will protect her at all costs.
Enemy Mine by Megan Mitcham: Born in the blood of Sierra Leone's Civil War, enslaved, then sold to the US as an orphan, Base Branch operative Sloan Harris is emotionally dead and driven by vengeance. With no soul to give, her body becomes the bargaining chip to infiltrate a warlord's inner circle.
Caught in the Crosshair by Barb Han: On a tropical island with a hurricane brewing and dangerous men closing in, private security firm owner Jaden Dean will need to work side-by-side with Lauren James to survive and find her brother. He will have to use all his specialized training and risk everything, including his heart, to outwit the deadly group and keep Lauren safe.
I see some serious reading in your future, don't you? Ladies, start your engines!