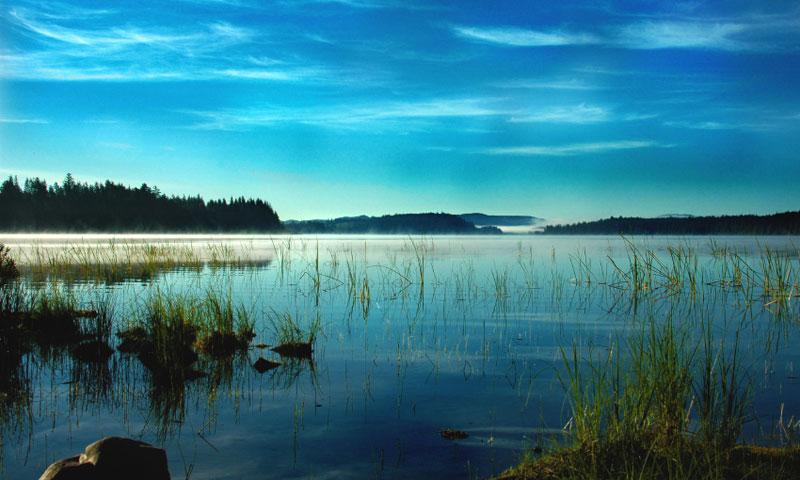 L IS FOR LAKE OZETTE
Have you ever taken a hike or walk through the forest and been so moved by the power and beauty of nature that you literally broke down and cried? I did.
The rainforest in the Olympic Peninsula up in Washington State is what I would call a little piece of green paradise. A number of years ago, I took a drive up to see my old roommate in college, and friends of hers described this trail that led through the forest of ancient trees, down the beach and up the other side on another trail. It was and still is approximately 3 miles each segment.
I believe the road to the campground is paved now, but at the time it was some 5 miles of dirt road with tons of potholes that took over an hour.  I was driving a 1947 Oldsmobile turtleback 4-door, which was the most reliable car we owned at the time. My rear seat cushion lifted up and I had the compartment filled with good Canadian beer I planned to smuggle home on my brief trip to Vancouver the day before. I took this walk on my birthday, alone, in late April. I didn't encounter a single person all the way down to the beach. Just me and the forest.
I understand this is where part of the Twilight forest scenes were to have been shot, but, during the filming, there was a freak snowfall and they couldn't access the area.
Winding down through these tall giant trees, I'd been told to watch for bears, as this was the time they'd come out of hibernation, and would be hungry. I found several trees with their trunks scratched by powerful claws as new mothers and hungry bear fathers began foraging for food. Oddly enough, I wasn't scared. I walked the entire distance to the beach on cedar planks lovingly laid by several boy scout troops and Rotary clubs, so the integrity of the forest floor would remain intact.
I like things that move me without trying. The trail awaits my return and some day, and I say this every April, I want to return there and take the hike on my birthday. Some day, I'll fulfill that promise. In the meantime, the beauty of this green temple to mother nature herself, awaits, like a lover gone too soon.