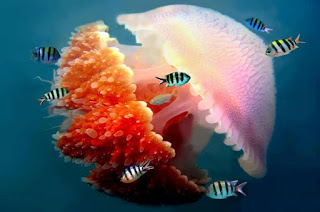 LOVE AND LUST: Becoming Your Own Courtesan
Not to worry. This will be very PG in words, but hopefully a little X in the fantasy of our minds. I'm a collector of ideas, especially about love and lust. Partly it's my job, and partly it's because it interests me more now than at any other time in my life. I used to wonder what it would feel like (and yes, I might have dreaded it a bit) being over a certain age (a lady never reveals her age but she will get nekked with the right guy). I distinctly remember being in my twenties and knowing my life would be over at 29. Anything after that didn't look interesting to me at all. And boy was I wrong.
In fact, I think love, romance, sex, lust and all things in between, either practiced, dreamt about, read or listened to is even more important the more mature we become. Nice thing that happens and a little secret to aging: we don't get old. We just enjoy all those fantasies in our head more than the reality of what's really going on as we climb the ladder of life.
I've read a lot of Sarah Ban Breathnach and find her writing touches me deeply. Her discussion of the word Casanova, that mythical great lover every woman wants to meet, literally means new house. She suggests a woman cannot be in love with herself or life if she is living in the wrong place. I think men are the same way.
I have Romancing The Ordinary by my bed and often read a chapter before I fall asleep. Here's a little quote: 'The true courtesan was traditionally more than a beautiful prostitute. Many of the most successful courtesans in history were cultured and sophisticated, enjoying considerable power and prestige. Courtesans were accomplished women of great beauty and intelligence. Highly sought companions of royalty, prime ministers, and wealthy gentlemen, they were expertly skilled in the elegant arts, which, besides lovemaking, included conversing, flirtation, entertaining, music, poetry, art, sports, politics and intrigue. The courtesan might seem at first to represent the antithesis of love, but in many ways her history is spectacularly romantic…These women often commanded intense love and prompted great works of art.'


Is there anything more exciting than sharing our passion?
She also talks about falling in love with love, how, she smiles more, expects to see her lover, whether real or fantasy, around every corner. She possesses more of the 2 extra senses SB says woman have: knowing and a sense of curiosity and exploration. Food tastes better. Drinking wine is a sensual ancient act. Shower gel and bubble baths are more important. Intimate tucked away places and soft music, tuscan orange hand lotion and bright fabric clothes and smooth Egyptian Cotton sheets that are way more expensive than we can afford — all these things come into our lives.
Why do we do these things? Does our lover make us do them? No. We do them because we want to enhance our own lives, because it feels good to be in love, especially to love intensely, deeply. She calls it the practice of the sacred self-nurture. We listen to or write poetry, paint, sew, garden, listen to music, AND WE READ LOVE STORIES!


In short, we become the courtesan of our own bodies, our thoughts and dreams. We seek to create the environment where love is not only something that feels good, it sustains us, and alters everything around us.
SB calls it the place of belonging. And isn't the state of love, bliss, lust and excitement where we all belong? Is there any wonder why so many men and women read/write and enjoy romance? As I've said before, when we love deeply our truest, most generous and miraculous selves are revealed, unfolded like the shedding of our clothes. When there isn't anything separating us.
Nothing at all.