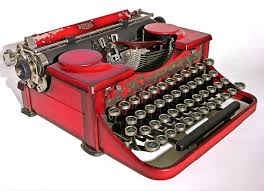 FINISHING A BOOK, FIERCE WRITING, AND OTHER TALES OF FICTION
I get kind of crazy when I'm finishing a book, which usually means I'm anti-social and hermit-like. Not this time. This time, for whatever reason, I'm connected with lots of people. I've been working on Romancing The Vines, book signing at Coppola Winery on 2-20-16, coordinating things with the wonderful event staff there and making sure all of us are on the same page. There's more about that, but I best not put it in writing until after the event.
Then I fly to Hawaii to participate in an author's conference, and then another book signing in Honolulu for military writers. I'm sponsoring a trip to Pearl Harbor, and the Missouri and Arizona memorials. While I'm there, I'll be going to a swing dance (stag), but who knows? Perhaps I'll find a young officer to dance with, since my husband has to stay home this time.
End of February I'll be attending an Indie Un-Con in San Francisco. Next week I give a luncheon address for a group, talking about Navy SEALs and the heroism they display. This will not be my normal group of writers and avid romance fans, so I'm bringing to them brand new material.
We saw 13 Hours, which is a movie everyone should see, and watched some interviews with the real survivors. I finished Black Sails and Mozart In the Jungle, two new programs for me, which rival my previously favorite: House of Cards.
I've completely straightened my writing area, AGAIN! I've uncovered my gym, put material and quilting supplies that were encroaching into bins and boxes so I can see what I have. I've raided the Salvation Army and Goodwill stores in Healdsburg and Santa Rosa and walked out with every aloha shirt I could find for my quilt.
This is behavior I had when I was pregnant! Impossible now, but perhaps the birth of the book is bringing out all the nesting instincts in me. And I'm still enjoying Christmas, even though the tree is torch-like dry. I'm leaving up all the decorations until the book is done. I have other writer friends who are stressing over deadlines farther out, and I've kept my mouth shut.
And I've done all this without coffee, can you believe it? And I've stuck to my diet, and have lost about 6#, perhaps more now.
I guess what's happening is I'm organizing my whole world so my focus is sharp and detailed. I call it Fierce Writing. In the zone, as one of my good friends says. I love writing this way. When I walk in and out of rooms, I get excited because they're clean, orderly and I'm not distracted. I don't feel bad because everything else has been allowed to slide. This is a planned attack, just like my SEALs do in the books I write. Writing fiercely and clear-headed is a practice, a devotion to something hopefully greater than myself.
Interesting that when I decide to clean up my spaces, I write better. My relationships are cleaner. Even three of my kids said thank you to me for being the mother I was. Two of them actually asked for advice!
Yes, I've gone to Heaven.
Okay, now back to the book. I'm working hard, and I do it for you!