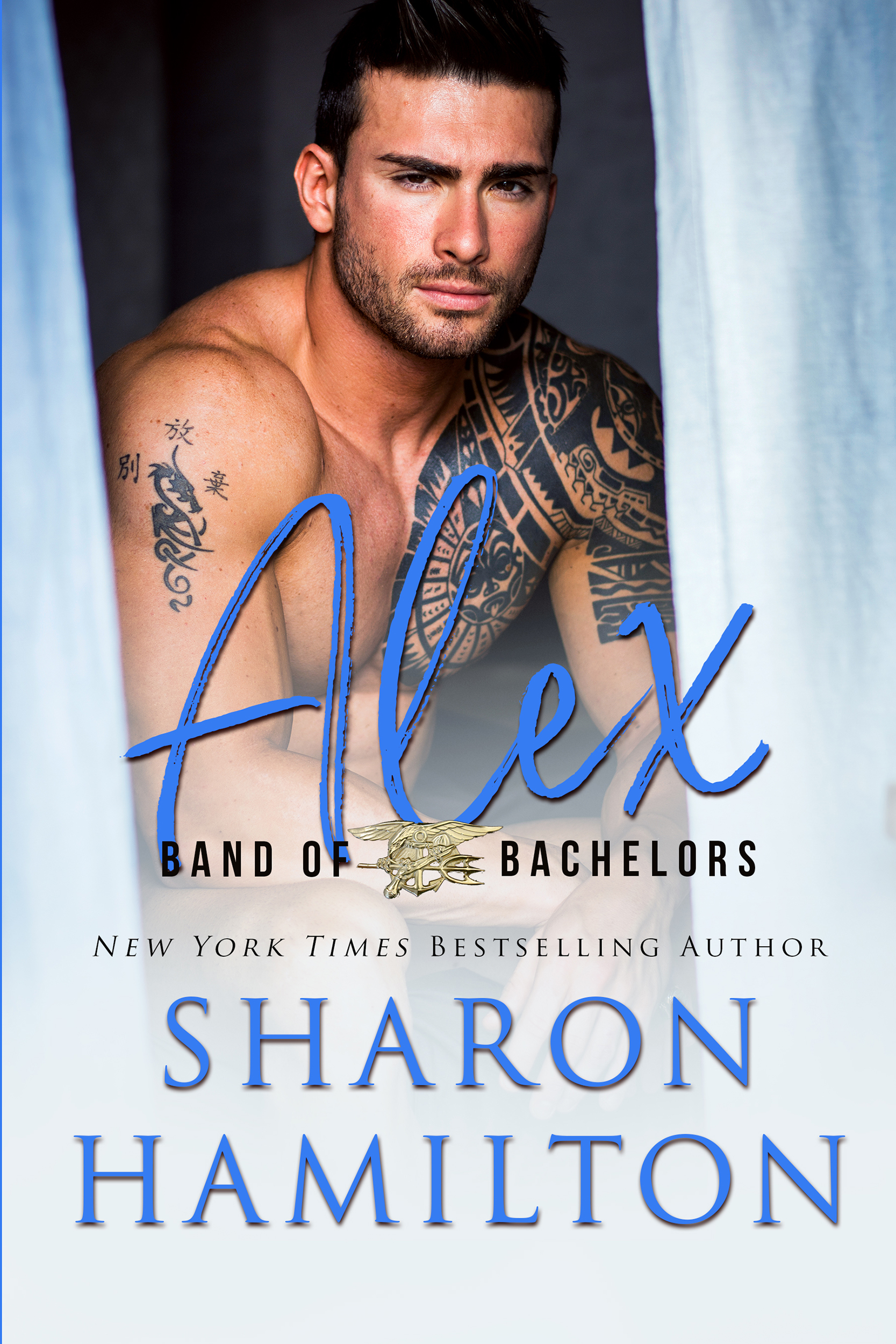 Band of Bachelors: Alex coming next!
Band of Bachelors: Alex, is Book 2 in the Band of Bachelors. Here's a little excerpt for you. Enjoy! Now on preorder with iBooks, and will be available June 14. You will remember Lucas, and the apartment he was sharing with the other SEAL bachelors? Alex was one of them. A Navy SEAL also wounded in the Canary Islands, he's healed, and back home, and looking for love in all the wrong places. Trust me. He's a piece of work!
          Jake and Thomas had set Alex up
with a blind date. The timing for this was good. He would be leaving early
Sunday morning to fly up with Lucas to Sonoma County to help Nick and Devon
with the winery.  But this was going to
be a Friday night blind date, which meant he could woo the little lady all
night and all day Saturday if she was spectacular. And if not, well, he could
get out of Dodge and wouldn't be back for over a week. It also saved the hassle
he knew they went through waiting for a call back from him. If he was leaving,
there was no expectation of a call back. The pressure was off!
            They
didn't tell him anything about her, except for the fact that she was tall,
really, really tall. They always said that with a smile when describing her to
him, so he was prepared for a lady maybe 6' in height. He loved tall,
long-legged girls who liked to wear those Jesus sandals that laced nearly up to
their Holy of Holies. He was praying for the chance, just once, to be able to
untie one of those types of sandals, and have the tiny leather shoelace be so
close to her crotch, the backs of his hands would be singed from the proximate
distance to her heat. With an easy couple of millimeters to go and then he'd
been in pay dirt. The angels would sing.
            He
was getting hard just thinking about it. He woke up Friday morning with a
boner, that interfered with his skydive done that morning to take the edge off
his nerves.You can preorder this book on iTunes
here
.