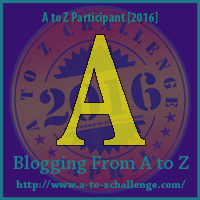 Away We Go! #atozchallenge
My Away We Go! #atozchallenge is doing a blog every day on Gratitude! Listing everything that starts with the letter A, here's a few of them.  Hello from Blogger #110!!!
1. Best new self-help book:  The Power of No by James and Claudia Azula Altucher.
2. My new SEAL book:  Band of Bachelors: Alex which will be coming to preorder very soon, and is available for preorder on iBooks here.
3. My favorite blog sister:  SOS Aloha and her book Blog SOS Book Blog.


4. My quilt project, Operation Aloha Shirt. If you have a few snippets of fabric and old shirts you want to donate to this quilt project, please send them to me. I'm making a quilt to go to a military family in Hawaii, and another one to auction off at to donate money to Navy SEAL/UDT Museum in Ft. Pierce, Florida.
5. Spring Fling Audio Giveaway (use the #SpringFlingAudioGiveaway to be connected to all the other authors who are participating in this. I'm giving away an Audio Book every day this month. You're welcome!
6. AMORE! The Italians do so many things well. I've wanted to learn Italian for years. Just so I could speak love in their beautiful tongue. We need more Amore. Always.
Be sure to join the other bloggers. Remember, I'm #110 on this list. Come back and see me anytime!