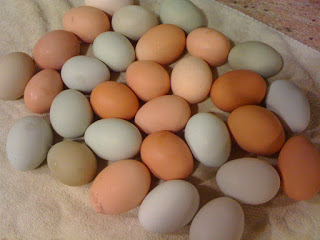 GARDENING THE HEART: Sundays With Sharon
Growing a novel is like working the garden. Fertile soil yields all the nutrients needed to feed a good story, with room for twists and subplots. No matter how fast I wish it to go, each story takes as long as it takes to develop, for the roots to grow and take hold. Very much like putting young plants out when they are leggy from their careful start, into the unforgiving real world of the garden. There is a pause, a few days or perhaps a week or two, and then the new shoots come, as the plant matures and begins to thrive. It grows organically, out of the ICU and into the regular population.
Gardening teaches me patience. Sometimes working on stories is like trying on clothes in a cramped dressing room, other times it's like a time travel to a different time and space. My characters are somewhat a mystery to me as they reveal themselves, even though I've thought out in advance what I want them to be. They stray….or as was said so well, life finds a way.


I used to love watching my baby chicks hatch. The eggs were blue and green, pink and violet. I usually chose the colored ones to let the hens hatch, but the outside of the shell didn't always determine what color or breed of chick would be contained inside. It was always a surprise to see what nature decided should be born into that egg, and then to watch it grow. I had usually three or four roosters so the cross-breeding was fun with some spectacular results.
This year I did the no-no of planting all my corn, all three varieties (two yellow sweet and one ruby red sweet) together. I've been told this isn't wise, but I decided to test those rules. Will I have half red and half yellow corn? Yellow corn with red sprinkles? Or red corn with yellow dots? I'll let you know.
My potatoes are up. My peas are beginning to vine and climb up the fence, as are my early beans. I've clipped off the first fruits of my squashes, and the heads of snapdragons so the plant will be bushier and yield more fruit, more flowers later on. Sacrifice some for later bounty. Work to weed for the blessings that come from the garden health. Add the ladybugs and praying mantis and let them multiply. My eggplant hasn't grown a bit, telling me I was too early with it. A couple of my tomatoes are like that too. The lettuce loves this early summer, as does the dinosaur kale, cabbage and onions. My dogs have caught several moles but we have a huge gopher in the rear yard they cannot get to. I keep forcing onion bulbs down his hole and he keeps shoving them out. I'm hoping he'll tire of the game and move on somewhere else before he discovers my corn, and especially my potatoes.
My collage True Love Heals in the Gardens of the Heart
Like a quilt, or tapestry, the different varieties of the garden grow at different speeds, just like my characters and my stories. When it takes shape and gets polished, which is where I'm at today, it starts to get very exciting. But there's always the element of wonder, even to myself as the writer, what will happen.
Just like gardening, it is work, but it also is a calling.
What do you learn from the garden?