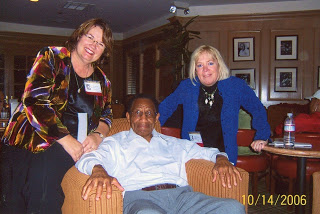 REUNION – Stepping Back To The Future
I am coming up on a big reunion this summer. We were the first graduating class of Gunn High School in Palo Alto. I was one of the twelve students selected to be on a committee to set up our school. We chose our mascot, set up the Student Government, made all sorts of decisions and selected some we wanted the student body to vote on when we started in the fall.
Prior to attending Gunn, our class was split in two. Some went to Palo Alto High, and some went to Cubberly. We started our new adventure as Juniors, with a Sophomore class beneath us. By the time we graduated, Gunn had all three years in place.
There were lots of firsts that occurred, and now looking back some 50 years, I can hardly believe the time has gone so fast. It's been fun chatting online with friends I knew way back then, reconnected with at various reunions over the years as our careers took off and our families grew. Some of us went on to do great things in politics and business and other fields.
Sadly, there are nearly twenty of us who have moved on to their next life, or so I believe. I've written about two of my classmates before. Naomi Solomon, who was our Valedictorian and who was giving a speech to a group of women during a breakfast fundraiser to help women re-enter the work force the day of 9-11. I watch her name come up on my TV screen nearly every year. In 2015, there was a rainbow shown over the city as her name was broadcasted and read.
Another one of our students worked for the U.N. in Algeria, "I take a little piece of California with me back to Algeria – this was one of the greatest years of my life," he told me at our reunion ten years ago. Brought his whole family over so we could meet them. Chad was killed in the terrorist bombing in Algiers in 2007, a year later.
I had a favorite teacher, John Turner, who inspired in me my love of writing. At the time of the last reunion in 2006, I was selling real estate full time. It wouldn't be for another two years before I'd catch that bug.
Imagine the day I saw Mr. Turner walk down Sonoma Avenue on his way to shop in Montgomery Village. Of all places for him to land, Santa Rosa was not a place I would expect him. We'd talk occasionally and when our reunion was being planned in 2006 I asked him if I could drive him down to Palo Alto for the party so he could meet some of his students again. He was delighted. I picked him up as promised, in front of his apartment.
"You're five minutes late," was what he greeted me with.
We attended the mixer that night and the picnic and luncheon the next day. He'd brought a list of the students and wrote notes while he talked to us all. It was a pure joy to spend that time with him. Sadly, this year, he just missed this year's events.
Part of my life's story is the people I've gotten to know. We are the sum total of the parts of everyone's story. For those of us who remain behind, our job is to remember and honor those who came before, until our book of life is finished. And then to pass the torch on to the next generation. We all do it in our own way and in our own time. But we all are blessed by the experience.