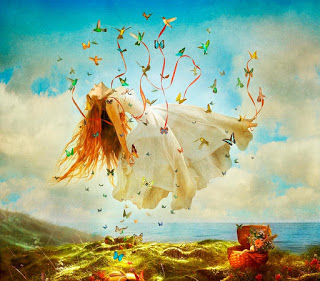 Intensity, Borderline Personality Disorders and Character Creation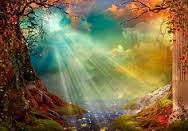 The writer in me experiences many, many personality disorders in designing and growing characters I use in my books. I don't always have more than a kernel of that disorder, but sometimes, these can hit me square in the middle of my chest and I feel like a bug stuck on a pin in a collection, retired in a drawer at a museum. I can't escape the pain of knowing there's a big part of me in that character's flawed side, not their good side.
My new release involves the relationship between two high-intensity individuals. What might be a turnoff for one person in a relationship, becomes something totally attractive to another. In the beginning, neither one knows if they can trust their own judgment. They both have histories of making bad choices. In the end, they actually do know each other better than they thought, they rely on instincts that serve them well. There is always the Happily Ever After, of course, or it wouldn't be a romance.
"Here,
rising from the stupor of a love-lust indulgence, his heart still racing with
the intensity of their lovemaking, becoming as close as he possibly could be to
her, this magical angel who had stumbled into his life, he had no defense. Nor
did he seek cover. He was as engaged as he could be without wearing her skin.
But even that he would do if it would bring him more of the pleasure of her
being."
I try not to show it, but I have a high intensity life and lifestyle. There are times when this serves me, and others when it can be destructive. I show up for both. I pay attention to both.
I can remember sitting at dinner during my college years, and someone was asking me why I analyzed people so much. "Why not just accept them for who they are?" I looked in horror at that person. It was like I was being asked why I breathed.
I suspect everyone does their own private analytical version, but perhaps some on a more subconscious level than others. I use them to create the thread of the personalities in the stories I write, so it is front and center for me. And yes, I make up stories all the time about people, which doesn't cause me a problem, unless it is someone I'm very close to and I'm wrong.
So, walking that tightrope of personality disorder, addiction to adrenaline and intensity, bleeds over into my personal life as well. I think writers, actors and other artists tend to have this happen to them frequently. I don't call it an occupational hazard. It's that we live in several different worlds, not just one. One world would not work for me. It would be boring. And none of them are less "real," whatever that means.
Do I have to become like the character inside to write him or her? Does an actor need to become that person when they act? Or, is it possible to know the difference between where I stop and the character begins? And does it matter?

I guess that's what keeps me writing. I get to live in this character, in their world for a bit. I dress it up, dash it, reorganize it and then present it with a neat little bow, all put together the way the pieces should in a 1000 piece puzzle. I get to answer the question, "What if…" like I did the first time I wrote a story.
And I learn to have patience with myself and the process. I take off my robes of many colors and decompress, until the next fantasy. Now, isn't that all real, after all?