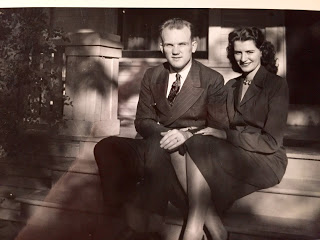 The Art of Being a Father
Being a father isn't automatic. I think the biggest test of fatherhood is being one when times are stressed, tough, when your kids are perhaps not as grateful as they should be, when you've made mistakes you are ashamed of, when life seems to post more challenges than the day is long.
Often we overlook the difficult times when we talk about fatherhood. Taking resonsibility for a child created out of wedlock (a favorite of mine in romance tropes), being there to love a child who someone else brought into the world are two of my biggies.
Because a true test of a man isn't what's in his pants, but what's in his heart. The gentle part of a man is what we herald today. Yes, we need and love the protection his loving arms brings, so that we feel safe, so that we find the courage to go on when times are tough. And I feel sorry for those men who cannot find it in themselves to really love and cherish a woman, or a child.
One of my favorite stories of fatherhood was when I was about 3. My father told it to me when I was an adult, and I didn't know this story until he told me, with love. We were standing in my grandmother's big kitchen, at the parsonage in Napa. She had a large gas stove that had grease drawers, about 1/2″ deep, one on the right and one on the left.
I came up to dad. "Daddy, do you want a cracker?"
He answered, "Well, sure."
I went to the grease drawer and pulled out one for him and one for me and handed it to him.
I had found this place, my secret hiding space where none of the adults would look to find the crackers I'd been given as a reward, and saved for a rainy day, or a day when I could give something back to my dad.
I love that image. I loved loving my dad, who, sadly, is now gone. But his heart and the love he gave me lives on forever. Thank you, Dad. I am richer and blessed because of you.