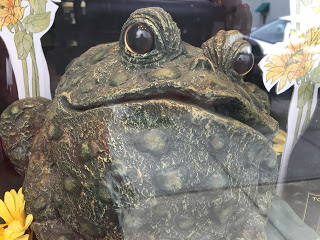 I have a good excuse for why this Sundays With Sharon is late. But I don't want to tell you! I'm becoming a nocturnal writer. I understand now those who are with their families during the day and then command the night to write. I have come full circle. I am one of those now.
Our tour of San Diego took us to one of the several SEAL bars (the touristy one) in SanDiego, run by a former SEAL. I make it a habit of not naming real places, so if I want to change them later, I can. That way I don't get lashed by the fact police. So, I won't tell you the name of the bar we hung out at with our little group of Coronado touristas.
The book I'm finishing now, has a beautiful sex scene before and after the arrival at the Waterwheel Inn, which is a favorite place my SEALs like to go. It is filled with romance. It just seems like the place to fall in love. It's where my SEALs spend a week's salary to take their ladies on a special night. The real name of the Inn is the Kenwood Inn. I say this because they want the publicity, and my son works there so it's good for him too.
I've used the lobby of this place in several books. It's also in one unfinished book, Be With Me, where my heroine places her palms against the glass of a case and the old pen that was once held by the strange man coming to her in her dreams rolls toward the glass all by itself. And then later she sees him looking up at her. He's standing in the mists of the azure pool at midnight, by full moon, and she is being pleasured by her then-partner, who stands behind her and does not see the vision. She will travel across space and time to find him because she instantly knows he's the love of her life.
The image of that scene is so stamped on my brain, I think it might be the last thing I think of when I finally close my eyes at the end of my days. Life was one way. My fantasy life was another way. Did I ever get there? Only time will tell.
So, when I sat at the Scupper in San Diego, I felt my SEAL Team 3 guys sitting in the corner, watching a ball game on one of the big screen TVs, or outside by the firepit watching the little hotties walk past. Fiction makes real what was formally unreal.
I bought challenge coins on the strand. I ate an ice cream like so many of my SEALs do. I put myself in my story, so I could write it from the inside out. And yes, fiercely. Because what I'm describing are not the facts, but the feeling about what it's like to be one of my characters so I can be inside their skin when I write their dialog. So I can feel like I'm on my honeymoon again, in a place where a mysterious man comes to me and I fall in love all over again, just in time for the next book.
Life is pretty darned good.