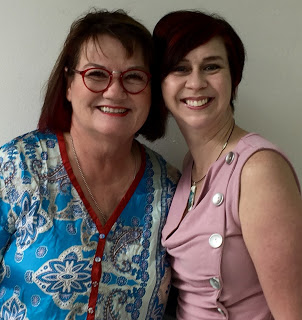 Rich Like Chocolate. Warm Like Fresh Bread From The Oven. Passionate Like A Stolen Kiss. Living A Life Of Passion.
Yesterday was one of those days where the pieces just fell into place, where I got to practice some of the things I've been speaking about to several groups over the last few weeks. I got to play with purpose and passion.
Writing is a practice. Living a passionate life is a practice. So is raising a family, maintaining a long-term relationship, re-bonding with good friends and creating new exciting ones. Often I get caught up in what I'm NOT doing instead of celebrating what I do have.
In the writing community sometimes there is this "mouse in the wheel" effect. We want to do everything we are drawn to, or see others do. We wish we had the money or time or other resources to do it all. But the plain fact of the matter is that we can't. We have limits.
But limits are good!
Testing limits is how we get great. We don't start out great, we practice at it until we get there. Or, perhaps we never get there, but we strive for it. We apply pressure, we PUSH OUR LIMITS. We learn to get comfortable with the uncomfortable. Everyone has different limits and everyone pushes at different levels. How hard we push or how hard we stretch is based on how hard we want that goal, or that change.
Marina Adair has been a friend of mine since my first RWA chapter meeting almost six years ago. It seemed like there was so much to learn, so much to do, it was overwhelming. But we both had the same excitement for writing, and although we both took different paths, we both got to experience stretching our limits and achieving goals we never even thought possible.
I'm amazed at how sometimes old friendships can turn into new opportunities and connections, and lead the way to more magic and mayhem. Because there is certainly a little mayhem too! None of us does this crazy thing called being an author alone. We give each other a hand up. Just like we have readers who tell other people about our work, people we work with who help make us shine and help spread the word. It does indeed take a community to make an author. It takes a life of watching and pressing against the walls, to become a great mentor to others, and a great writer worth reading.
Living with some degree of stress (my old mentor said if you didn't want any stress in your life, have them surgically remove your brain and spinal cord, and float it in a saline solution for the rest of your life) is actually healthy for us. Putting it in terms of loving someone — we are driven to give them our best, because we care about what they think We are passionate about a relationship when we take the time to celebrate and treat it like the precious box of delights that relationship is.
I'm enjoying my venture in Marina's St. Helena Vineyards Kindle World. I'm also grateful for some of the good as well as the not so good things that have happened to me during my journey to get to this point. I'm not done, but I promise you, whatever comes next will be done full-on and with as much passion as I can stuff into my brain and my heart.
Because nothing else you can take with you. And that's a practice too.