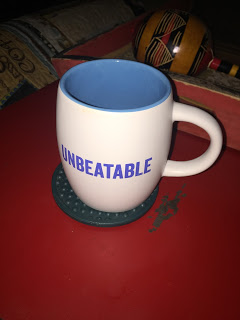 I recently ran across an article on Stephenie Meyer and her new book, The Chemist, which comes out shortly. I'd not been following her career and haven't read any of her work except the Twilight series, and did not follow her to the alternative POVs on the saga she wrote afterwards. Now she's tackling more the thriller genre, while still keeping a love story prominent in the work. I cheer for her (that's the sound me me clapping).
In searching her books, I also saw a book I won't even mention, with a title disparaging her name and her writing. And this was allowed on Amazon, in fact, shows up on her Amazon search page as an "also buy."
I've about had it with some of the things allowed under the guise of free speech. The great Zon in the sky allows a title like that with a four-letter word front and center, demeaning an author, but has a problem with a naked man's chest (or God forbid, nipples showing under his shirt), in their advertising. None of my book covers, for instance, are allowed to be advertised in paid ads. They either contain a man's torso, or a couple looking lustily at each other, or a feather with a little dangerous blood on it in my angel series, starting with Heavenly Lover.
I certainly approve of controls to protect young children from reading or seeing adult content or themes. But children see far worse on the television and in movies every day. They hear rap music with disgusting lyrics and somehow we are taught that this is "mainstream" while writing about sex or a couple enjoying sex, that's a bad thing.
So is degrading an author for being successful supposed to be okay too? So are phony reviews and hurtful things said and done by small-minded people intent on wielding their two seconds of fame on the internet. We are so PC about some things, and not on others. Being a romance writer, or someone who writes happily ever after tales, we develop a thick skin, and endure all sorts of things most people have no idea actually happen to writers.
Conflict cannot survive without your participation – Wayne Dyer. I once got to spend an afternoon with a small group gathered to hear Mr. Dyer speak to us, and got to speak to him over lunch. I found his message hopeful, and uplifting. He had detractors in his career. Horrible things said about him and his writing or his speeches. And he didn't participate in any of that.
I have things all around me that remind me of the good things in my life, not to fool myself, but to remind myself that I've decided to participate in a different game. I've decided to follow my heart's desire and passion for the things I do with meaning. I've also had to make tough choices to protect that creative and willful streak in my being. Sometimes saying No is better than saying Yes. Just like sometimes being kind is better than mouthing off under the guise of "being free."
Because being unbeatable means remembering that when life is full of passion and hope, all things are possible, no matter what anybody else says or does. We write, edit, put it out there, be awesome and then do it all over again. That's the game I want to play.