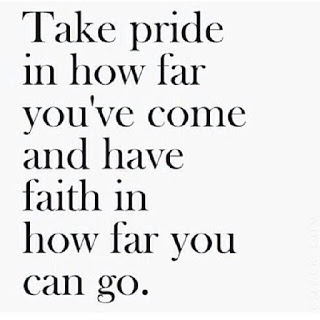 Crossing Genres, Mixing It Up, Making It Dangerous!
How does an author cross genres and still keep his or her audience? Or have her audience risk traveling with her on a journey into a new genre?
Along with pen names, this topic has been discussed many many times in writers' groups. It can be a scary thing for an author to change genres, or add genres. But I think the realities of the marketplace are such that we have to be prepared for genre tastes to change. Or become over-saturated. I think it's healthy to have a couple of sources you can draw stories from and pick up new readers.
The Indie community allows us to explore all these options at our own will. We don't necessarily have to give up one genre to explore another one. And we don't necessarily have to just chase the rabbit of "best selling genres" which I see so many try to do. That's something that is guaranteed to make a writer go crazy in a heartbeat.
Speaking only from my personal experience, writing in more than one genre is healthy for my writing. Not everything can be quantified in terms of sales, although that's what we're doing as authors, writing books readers will buy. But adding "sparkly body parts" to the mix of stories in our fantasy worlds is a good thing. Like exercising a new muscle, it can be painful, but overall adds to our overall strength.
I think what makes us stronger writers is that we take chances, not stupid chances, but chances nonetheless, and we have confidence in the work. Tastes change. What is the rage one day may not be the next. There is the phenomenon that readers are always looking for new writers they can discover, like treasure hunting. Someone with a good backlist is at an advantage because of past reader loyalty, but at a disadvantage if we're not the new shiny penny anymore. The work has to be shiny, not the author.
The answer? Just continue writing what we like to write, what tickles our fancy, and what readers in the past have loved. It has been said that every author tells the same story, just with different characters. Whether they are a Dark Angel, a Golden Vampire or Navy SEAL hero, the heroes in my book all find their true calling and higher selves through finding true love.
So, here are a couple of rules I think apply when writing across genres.
1. Have confidence readers will enjoy creativity and introduction of new characters.
2. Your voice as a writer doesn't change.
3. In romance, it's still about the hero and heroine's journey to find each other.
4. Be patient with yourself and listen to the writing voice inside your heart. Let that intuition serve   you and feed the faith, not the fear.
5. Explain what you're doing and make sure past readers know you are not leaving one area permanently, that you'll be back.
6. Take the new excitement of learning new things to your new writing, even if it's an old genre.
7. Writers make it every day, break out, do the impossible and defy odds all the time.
8. Payoffs are not always in dollars. Write from your heart, not just for the market.
9. Embrace change and know we learn from our mistakes.
10. Keep everyone guessing! (What the heck is she doing now?)
What about you?