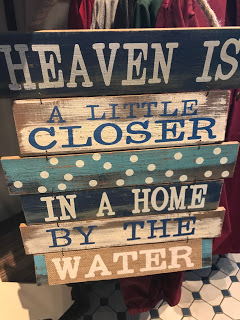 Santa Rosa to Santa Cruz Day Trip. Saying Good-Bye
Yesterday we took a road trip from Santa Rosa to Santa Cruz. The excuse was to attend a farewell family gathering there organized by my husband's sister's family. But we took the whole day to enjoy the scenery along the way and to just mark this page in our lives. My daughter is due in early October, and it had been years since just the three of us spent a day together.
Mac's Deli, in Santa Rosa was our starting place. Omelettes (I admit it: ortega chilis, sour cream, cheddar and black olives is my personal favorite) with Santa Rosa Chili Gods sauce, and pancakes (shared amongst the 3 of us, of course), a choice of light or dark coffee, and greeting locals and friends, great conversation, and our day was primed. I felt like I wouldn't need to eat until supper.
I was wrong.
At San Francisco, we took Hwy 1 to Pacifica and followed the coastline all the way to Santa Cruz. It has been over 20 years since I've taken that two-lane highway – a testament to my rushing around trying to get from point A to B fast, and missing things along the way. A nice reminder for me to slow down a bit. I don't have to do it all…

We passed through little towns of Davenport, Pescadero, larger ones like Half Moon Bay. We were tempted by berry stands and local truck farms, as well as places where you could pick your own veggies and fruit. One of our highlights was the trip to the Pie Ranch. Now, what a great  store name!
Gardening for me is near to religion, but I don't go to the extreme some do. Still, I like the fact that people take sustainable and organic gardening seriously. It's more than not using sprays and chemicals, it's about feeling the pulse of the warm soil, and nurturing growing things. My garden shows me when I neglect it. It actually hurts me to see it untended, or to see weeds I can't get to. Almost like ignoring to feed our dogs, which I would never do! So, when I walk into a barn that nearly worships the work in the garden, I'm in church. I find church at Farmer's Markets and nurseries, greenhouses, or demonstration gardens. Yes, I sometimes am moved to tears when I smell the damp earth and musty tones in a greenhouse, or the way the moisture bathes my face as I wander through. It holds a perfume that uplifts my soul on dozens of levels. Nearly orgasmic!
I had to buy a onesie for my new granddaughter coming this fall. Eat Pie. That sums it up rather poetically, don't you think? I love the Just Laid duck tee. But the strawberry rhubarb pie and lemon buttermilk pie were showstoppers.
Another unexpected find was the Abalone Farm at Pescadero. Off the highway, and with little fanfare, only open Saturdays from 10-2, we lucked out and watched abalone being grown in large saltwater bubbling vats. There's a little back room where all the magic happens, we were told. The water ph and extra nutrients created microscopic baby abalone that get moved to the nursery when they are old enough to actually be seen with the naked eye. We learned what they ate, and that they are voracious eaters of kelp and kale. We came home with 10 steaks we will partially devour tonight like candy.
At Santa Cruz we parked after driving past the old Boardwalk and arcade, passing by the lovely homes overlooking the Pacific Ocean, the beaches with volleyball nets and the surfers dotting the waves everywhere. We strolled down the pier in search of a perfect bowl of clam chowder and a view, and found it. Best
chowder I've ever had. I limited myself to one bun of sourdough French bread. We examined the tourist shops, bought a lovely sweatshirt that summed up my sentiments exactly, and some socks for the baby to come.
We met up with the rest of the family at our relative's home, bracing ourselves for that final good-bye. My husband's sister will be leaving us shortly, and this was on her bucket list: to get the family together one more time, to whisper things to her little brother and walk the beach one more time. All the treatments are done, and now it was time to prepare for her final journey. I heard music she'd made, her clear, beautiful voice. She instilled in all her children the love of music, and singing in particular. There was always music at every wedding, funeral or family event, sung by family groups or solos throughout the years. Lovely memories we reflected on. Life moves on. New babies are born as we all age and take our place as we enter and leave this wonderful family of ours.
We were home safely before midnight, and yes, we took the fast way back. Each of us quiet, thinking about the day and what was shared. Like most things in life, it was perfect in its complexity, like multicolored beads strung together to make a beautiful necklace. A necklace of found and discovered things.
I like days like yesterday, which are measured both by what we gave, as well as what we took home to ponder secretly. Footsteps taken, and little ones yet to come.