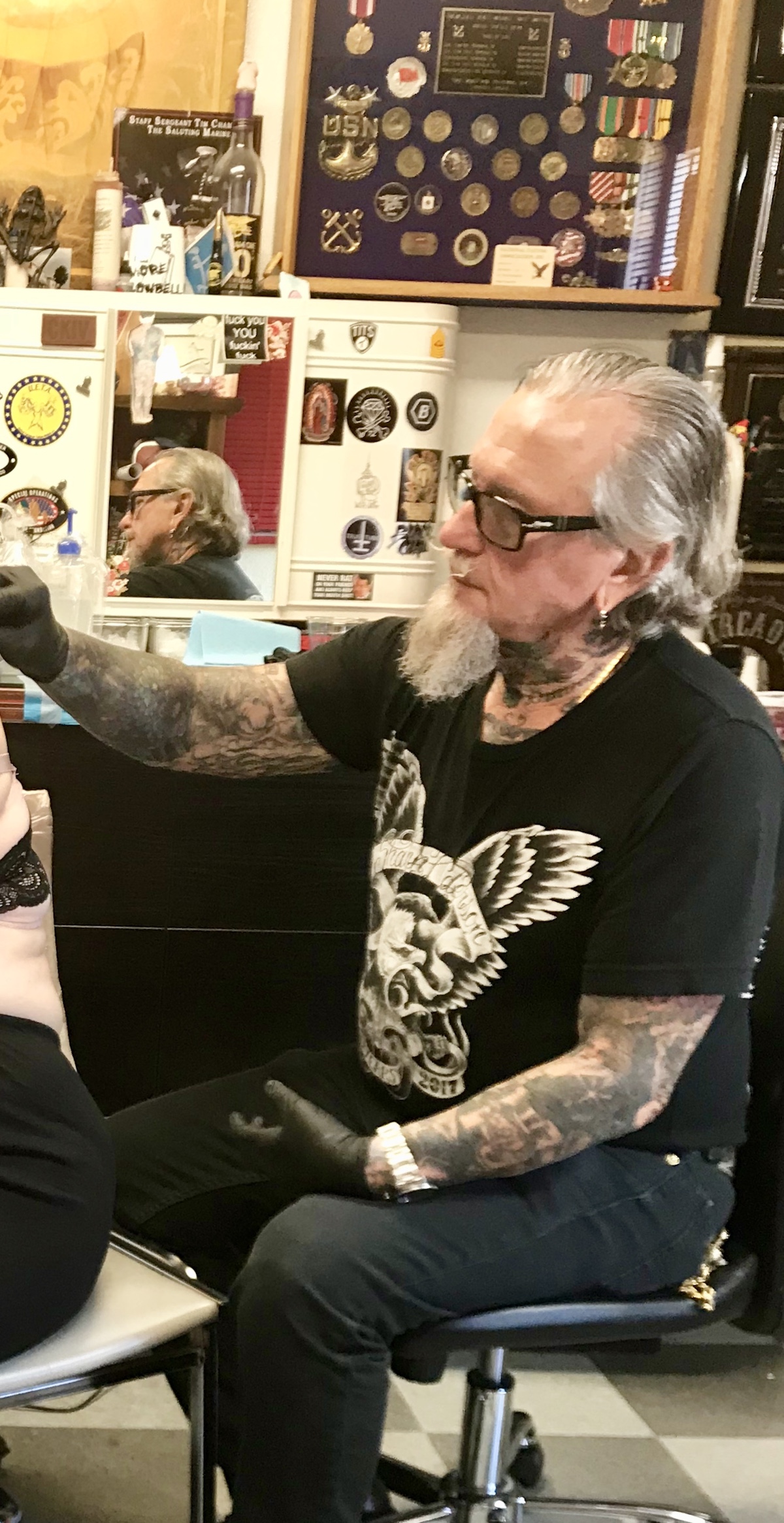 Mr. Mike the King of Tats
I'm still halfway back in San Diego, except I'm drunk with the beautiful sight of our green hills in Northern California Wine Country. The grasses are still short, and the green is way longer than it usually is. In a month it will all be brown. I kind of enjoy that too.
Birds are out in earnest, making nests and soon I'll have little families popping up all over my porch overhangs. My garden is being weeded and worked on starting tomorrow. I'm going to be frugal this year, because other changes are in the wind. More about that at a future date.
I head off to Milwaukee to the Barbara Vey Reader Weekend, seeing lots of old friends and meeting new ones. Last year I tried the sausage over a bed of fried macaroni and cheese. I'm passing on that this time. (LOL).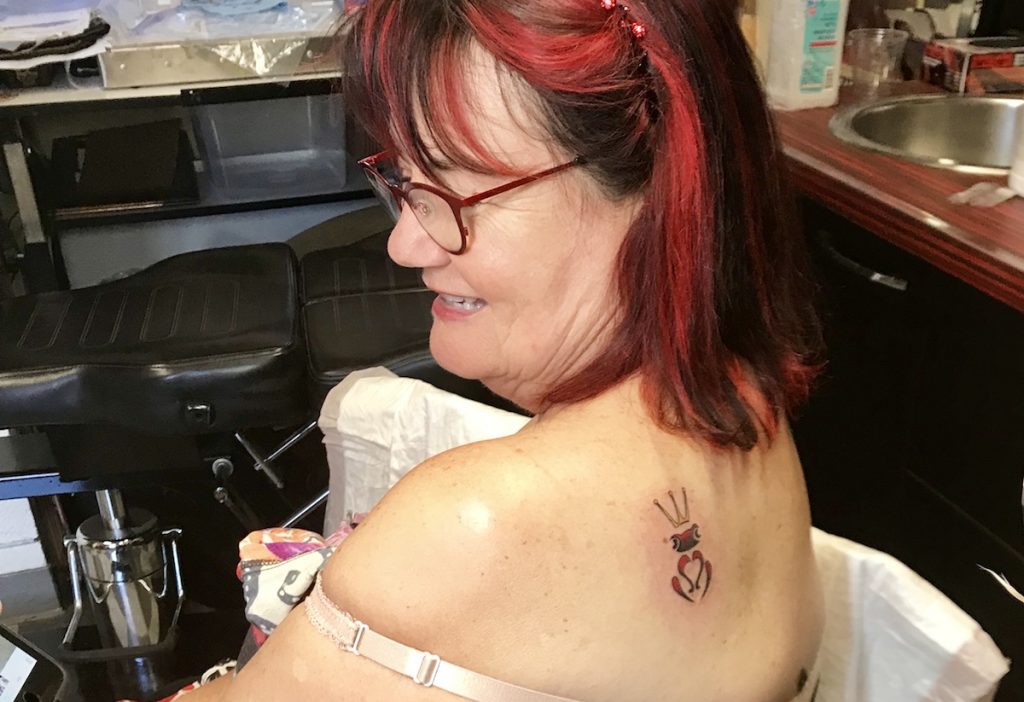 But my new tat is the highlight of my spring, lovingly applied by Mike, the former SEAL who charmed me with stories about his days twice as a SEAL with a ten-year hiatus between them. He became a biker and then returned to the SEALs ten years later.
He makes a pilgrimage to the Wall once a year, to visit some fallen brothers. Then he stops off in the midwest to visit a few friends he cultivated during his biker days. Some of them are in prison. But he makes that pilgrimage anyhow. A SEAL is a man who doesn't leave anyone behind, alive or passed over. He honors that commitment with solemnity.
I have little in common with such a man, except to say that I admire his service, which is still ongoing. I have a pretty much cream puff life, compared to his. I'm living the life men died to protect. It never gets old to say that, or to wipe my eye when I think of it.
As I said last month, life isn't perfect, but it's life and it's my life. I get to write the stories of my heart and visit with fans and people from all walks of life. We have far more in common than we have things that separate us.
If we just look for it. Wait for it. Embrace it.
Oh yes. Did you preorder SEALed At The Altar? You know you want to! Enjoy your Sunday, and your week. Safe travels to those who I'm going to see in Wisconsin later on!