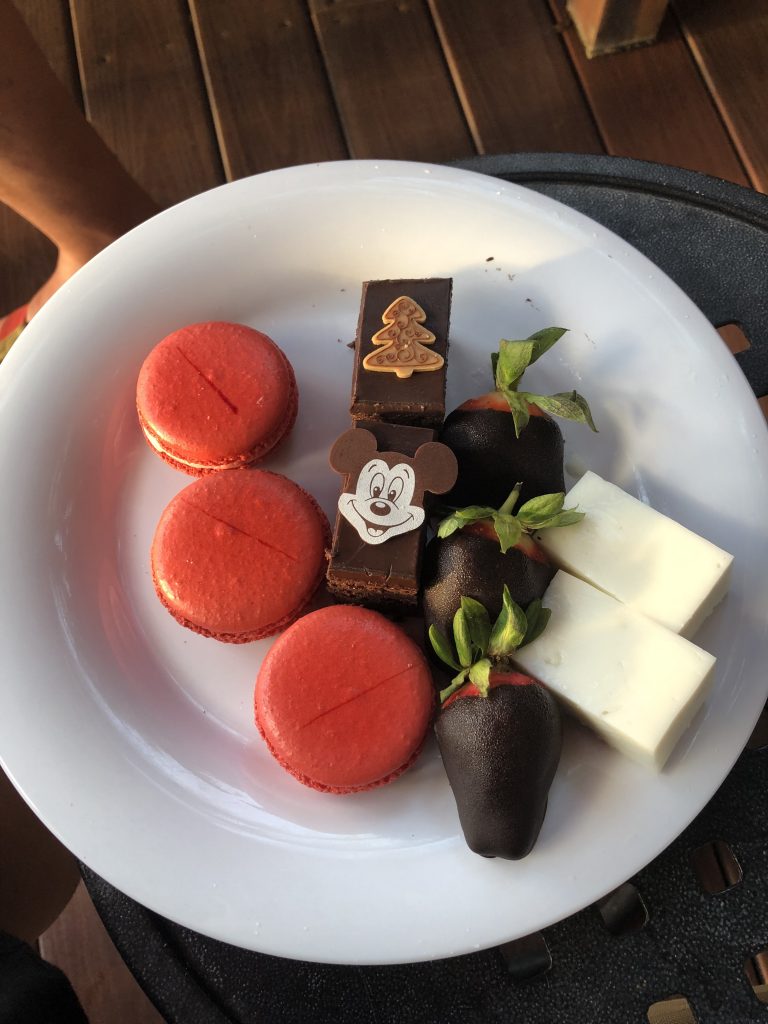 I'm sitting here eating Peppermint Chip Junior Mints while it's raining and grey outside. I miss Hawaii. I'm not glum, but I miss the sun and warm balmy weather, the water, the beach, the sunsets and the music at night. We liked to leave our room slider open to the lush forest of palm trees and the sound of surf below. 
The Christmas spirit is all around, and we're enjoying all the lights. The neighbor next door did lights on a huge tree in his front yard. I love it at night when I sit with my interior lights off and revel in the red, green and yellows bouncing off the walls. The rain makes tiny marbles of light against the window.
I enjoy my bed of flannel dog sheets and the memory foam pad. I like the way our heater works. But it's still not Hawaii.
It's a nice backdrop while I wrap presents I'm going to send back east tomorrow. I have catchup to do. Emails to finish and backmatter to revise. It's a reminder that life goes on after everything. Even Christmas won't last. Just like the Hawaiian vacation didn't last. 
But I still have the memory of the days when I was so excited to open the presents I could hardly sit to eat my breakfast. Just like I recall those Aloha days. They are with me forever. I bring them forward. I will see the Christmas glow in my grandchildren's eyes and think about that as I wrap and remember. That's what grandmothers do. They remember the stories to tell the little ones where they came from, and what is possible. 
It's kind of a cool job, isn't it?