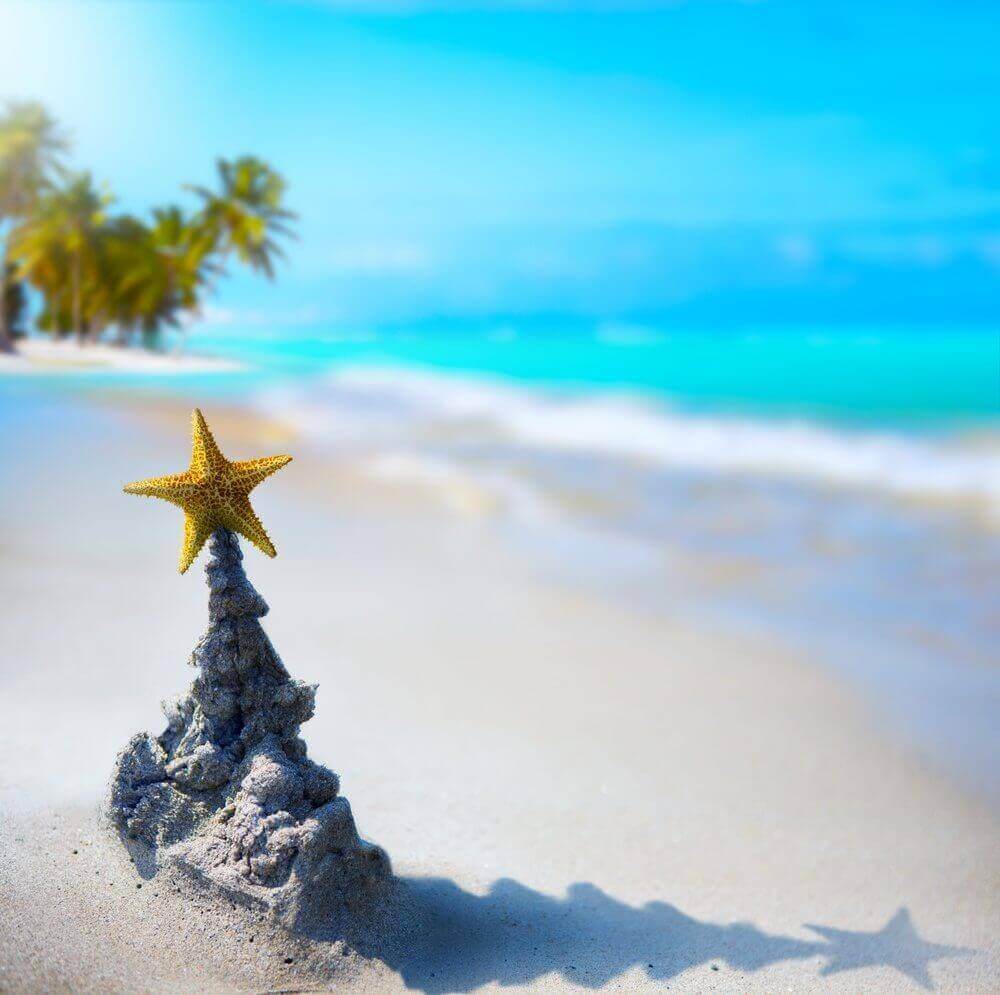 Christmas in the Land of Aloha
I'm writing this as the sun is beginning to rise. I'm one of the first ones on the beach this morning, because I'm meditating, and now I'm with all of you. That's how important my writing is. I want to connect with you.
Our family took a vacation to the Disney Aulani resort on O'ahu, and I'm still sane! Having such a good time, I might not come back! We had a nice sunset dinner last night, the kids at the Auntie B's shack (until they called and wanted to be released). We took pictures, laughed, ordered those frozen wonderful coconut/pineapple/run drinks I can't pronounce and never hope to spell. We watched airplanes appear out of thin air as they emerged from the sky on their way to a safe landing in Honolulu. I wave to one right now. The pilots didn't flap their wings. Don't they know who I am? (that's a joke).
This year has been a lot of packing, moving, traveling and trying new things. It was a last-minute decision to come here. I've forgotten how wonderful the land of Aloha is. The first time I came, I was 7 months pregnant with D.J., our firstborn. Then I was pregnant with Christen the next time, and found out later we got pregnant here with Jaime. I guess you'd say Hawaii has been inspirational for our family.
I think it's safe to say beaches are important to me. The waves hit the shore and turn rock to sand by their repeated efforts over the centuries. The white sand feels soothing between my toes. It's a place for lovers, for loners, for fisherman and for partygoers, as well as normal folks that turn into lobsters or crispy raisins. It harbors fish of all kinds, plantlife and covers up centuries of history, both good and bad deeds. Long before we had airplanes or rail or cars, it was our primary mode of easy transportation. Cultures were discovered and melded with other cultures, worlds once isolated were connected and made part of the patchwork of humanity.
Beaches to me mean something new is brewing, something will emerge, drenched in the healing waters, and will come toward me and fill my soul. I could never discover all of the beaches in the world, even navigate all the oceans. Beaches are for children and that first time experience of seeing and feeling warm water while being safely tucked in a loved-ones' arms, or their tiny hand encrusted in our mother's. We are introduced to the water like it was an old friend, or sacred ritual. It remains that to me all these years later.
I'm overcome as I see little ones arrive here this calm morning, couples walking, families taking pictures and the staff readying the paddleboards and catamaran for people to use. I see such a beautiful life as I remember all those lovely beach days with my grandfather at Santa Cruz (well, specifically Rio Del Mar), and the fireworks at Capitola when you could lay on the warm sand and watch the sky explode into millions of bursts of light. I remember putting sunscreen on my aging grandmother who only had the use of one arm, and I remember being yelled at because I wanted to stay in the water all day long. I remember the first ride I took with Don when I was pregnant with D.J., we drove up to the North Shore, the whole area green and lush, the BeeGees singing, "How Deep Is Your Love," and I was feeling it right then, going to be a mother for the first time and loving every minute of it.
I've loved the pirate tales in Antigua, Nelson's Dockyard, and the little houses I want to rent someday to write for a whole month straight. Having a Cheeseburger In Paradise, a few beers and watching the sunset.
How lucky I am to have these memories. How lucky I am to be anticipating many more. The Land of Aloha is part of who I am. I hope it will always stay that way.
What about you? Do you have a Land of Aloha you escape to when you seek that re-leveling in your life? I'd love to hear about it. Honest. olgu5DpSQdqQnOJV7GH6%Q