News for the 2023 Rockin' Reviewers
I just wanted to express my gratitude for being a part of my team. Your time and effort in reading and reviewing my books mean a lot to me, and I appreciate every single review, no matter the rating.
Until now, you have received review copies through BookFunnel. However, earlier this year, my assistants started using online tools such as Google Forms to track reviews, which has been more time-consuming than expected.
But I have some good news! Recently, my PAs and I conducted a trial run with a few books on BookSprout, a website that helps reviewers find books and helps authors manage their ARC teams. It's made the process so much easier that this is what we'll use from here on out.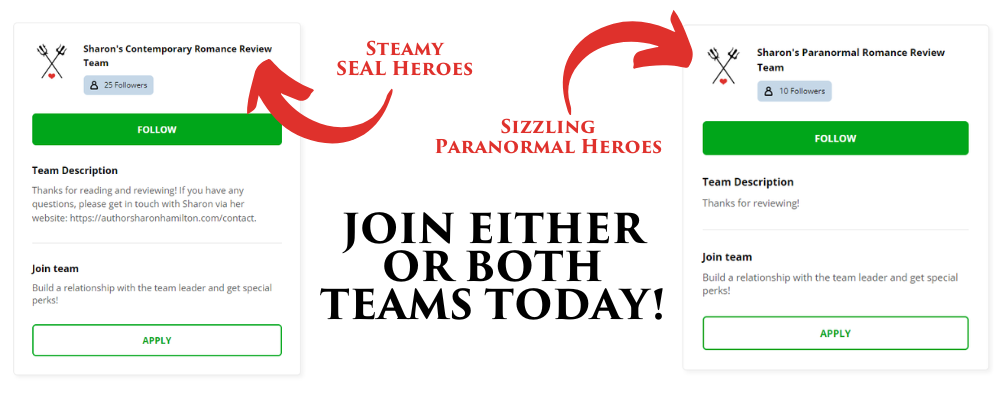 Please visit BookSprout to see which of my books are available and claim review copies for those you haven't reviewed yet. I'm looking forward to seeing you there. You can JOIN either or both teams. These links will take you right there:
If you're already in the
Rockin' Reviewers Facebook group
or are subscribed to the ARC team emails, neither of those things will change. I want to stay in touch and let you have other ways to know when new books are available to review.
As always, if you have any questions, please don't hesitate to let me know. You know that I or my PAs–Becky and Bo–will be in touch with you promptly. You can reach us at sharonhamiltonassistant@gmail.com.