You Don't Want to Miss These Bundles of Romance
As an author, one of the most rewarding experiences is seeing you become invested in the characters and stories I've created. You've helped me become a New York Times and USA Today bestselling author. That's why I'm excited to announce that several more of my series books have been bundled into collections for your convenience and enjoyment.
For those who have been following me for a while, you know that I've written several books and series that have been well-received by readers. These books have captured the imaginations of bookworms all around the world.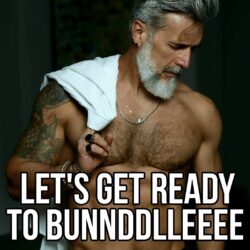 Whenever I reach a series milestone, like publishing a book halfway through or completing a series, I bundle it into a special collection. This applies to multiple formats, including audiobooks, and it means that instead of purchasing each book individually, you'll be able to purchase multiple books at once. Not only does this make it easier to keep track of the books you've read, but it also saves you money in the long run.
But it's not just about convenience and saving money. Bundling the series together also allows you to immerse yourself fully in a series. It allows you to experience the story arc and journey of the characters without waiting for the next book to release. And for new readers, it's an easy way to jump into a series and see if it's something you'll enjoy.
I understand that not everyone will have read all the books in a series, so I've made sure that the books are still available individually. These bundle collections are the perfect option for those who have already read them or are looking for a new series to dive into.
In addition to the bundling, I'm also working on a new book in one of my series, which I'm thrilled about. And I can't wait to share more details with you in the coming months. I'm grateful for your continued support, and I hope you'll enjoy these new collections as much as I've enjoyed writing them.
Are you ready to dive in and start reading? Go to the books page on my website now and click the "BUNDLES" button to get started!