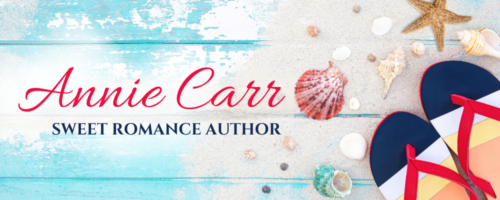 In 2023, I'm taking the "New Year, New Me!" theme to the next level by introducing a new pen name: Annie Carr.
Some of you only know me as New York Times & USA Today bestselling author Sharon Hamilton. Many of you also know my twisted paranormal romance pen name, S. Hamil. Those books, regardless of the pen name, are steamy with equal amounts of love and heat, but now I'm ready to try something new.
Meet Annie Carr
Annie Carr's books are sweet romances, meaning that the scales tip to favor emotional over physical romance. In other words, you'll still get all the feels that you love to experience while reading a book by Sharon Hamilton or S. Hamil. Be sure to follow Annie Carr on Facebook to stay up-to-date about new releases and more!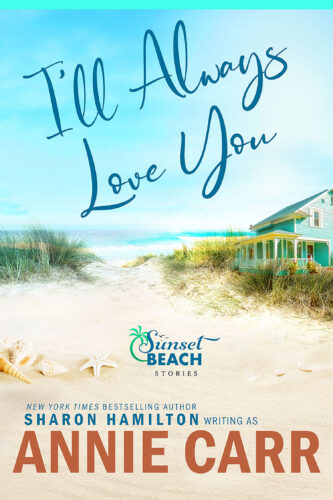 If you're hesitant about this change, I urge you to try the first book, I'll Always Love You: Broken Shells, Sunsets and Second Chances, the very first book in the brand new Sunset Beach series, which releases in early February 2023.
Inspired by Aimee Carr, the heroine from SEALed at Sunset, Annie Carr loves walking on the beach, reading good books, and falling in love. I hope you'll love reading her books as much as I've enjoyed writing them.
Family preparations for a grandmother's 80th birthday party are complicated by the sudden disappearance of the guest of honor.
A saga of long-lost love, redemption, second chances and a happily ever after, unfolds as each family member plays a part in this passion play. Shocking secrets are revealed and motivations are discovered, binding them all together into a colorful tapestry of duty, love and honor.
For true love grows in the gardens of the heart and there's always time for a second chance at love.