Meet Me In Person In 2023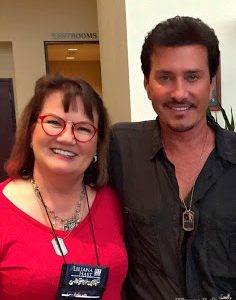 How would you like to meet me in person? Meeting an author might be exciting, but let me tell you something. An author meeting their readers is equally exhilarating. No matter how many events I attend, meeting readers like you face-to-face is always a fresh experience I embrace wholeheartedly.
Some of you have met me multiple times! Having those of you who return to events and stop by my signing table to say hello, have me sign your books, or just for a selfie together is like seeing an old friend after a long time apart. Maybe I feel that way because I see readers as more than a bookworm who escapes into one of my stories. You're all friends to me.
If you'd like to see me in person, you can find me at many events throughout 2023. Here's a partial list, and as more become available, I'll add them to the events page on my website.