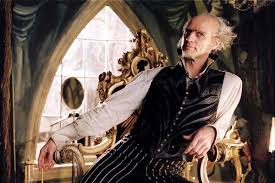 SUNDAYS WITH SHARON: LAND OF LEMONY SNICKET (Sage Words from an Unlikely Source)
Our recent trip to the Sonoma County Fair was charmed and enhanced by the incredible Florence, the Land Yacht built by Gypsy Time Travelers. You can look up their website at www.gypsytimetravelers/com. I think we are planning a visit to Mendocino County for the incredible Kinetic Carnivale.
We are lucky to live in California, where all the strange and unusual things are. Northern California is like the Lemony Snicket of the United States. Strange. Beautiful. Fun. Unpredictable. We don't have the drama or harsh weather or horrible economic conditions that seem to plague the rest of the nation. People frolic here, come here on vacation, and scrape everything they can to "get by" just to live here. I was just lucky. I was born here, second generation, in fact.
Florence
Florence is such a curious structure. It's a vehicle, but it's also something much more. It's a stage, a living quarters, a happening, borne out of pure creativity and fun. Michael is a blacksmith. His creation is a magnet for kids and adults alike. We are oddly curious about things we know little about–things cloaked in mystery, with a little magic and sparkly stuff (perhaps some black faery dust too).
I loved the Lemony Snicket series on TV my two oldest kids watched years ago, brushing aside the concerns about "dark fantasy". I truly think dark fantasy has always had a place in our culture. Look at Hansel and Gretl, or Snow White, for instance.
I'm going to have more pictures in my Newsletter this month. We are trying out an expanded version and I'd love to hear what you think. Part newsy and part fun.
By the time you read this, my family and I will be in Disney World. I think that one of the most wonderful things about raising a child, or having grandchildren is the fact that for some space and time, we get to return to that age when we didn't know everything and everything grownup was a true mystery. Time enough for being an adult. For the next week, I'm going to be a child, and live through the eyes of my grandchildren.


We don't have Florence, but we have the adventure in our hearts! And just like the crew of Florence, we're keeping a sharp eye out for pirates!