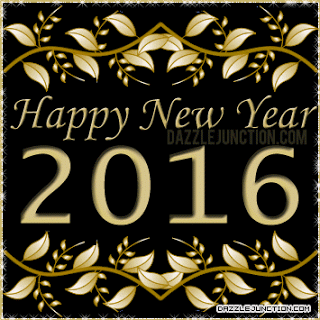 2015 Was A Banner Year – What Lies Ahead (sounds like a book title)
I used to have a friend in real estate, from Colorado, who always did a ton of business each year, and each January lst, she would call a couple of friends, in a total panic, not sure she could do it again. For some reason, that never happened to me, because what I did was so well planned out (yes, this is me, not some alien), I knew exactly what to do to get there again, even exceed those plans.
I used to coach realtors, especially on setting up their business plans. Here are a couple of things I learned.
1. IF IT DOESN'T MAKE YOU EXCITED, REDO IT. Make the goals specific and achievable, and track them daily. Make sure they make you shiver with excitement, too. If they don't, you aren't thinking big enough. And thinking big doesn't mean being unrealistic, or changing something big about yourself, just something you can stretch into (unlike that one size up stretch thing). Like exercise, if you don't invest in yourself and your direction, you will never have any control over your future. It is impossible to have more than a bit of control, so part of that plan should include "screw around" time, or time for daydreaming, thinking, and not doing anything by the clock, or numbers. Put everything in there that will get in the way if you don't schedule it. It's the law of business: if it will get in the way it will come up fast.  Now you get to say, "Oh yeah, that was in the plan!"
2. KNOW WHERE YOU STARTED. Take an evaluation of what you did last year, plan to improve on what went right, eliminate what went wrong. Or make it an interim goal to improve by so much. Don't plan on a 100% turnaround. We used to go for a 20% increase in business each year, then, when our in success was established and we had a certain percentage of business that just walked in the door without our actions (other than being open), we changed that to 10%.
3. EXPECT SUCCESS. We overestimate what we can do in one year, underestimate what we can do in 5. My favorite quote from my friend Tim Woods, is "Do what others won't do for the next 5 years and live how others can't for the rest of your life."
I wrote this statement down some 5 years before my books started to sell in great numbers. It's amazing to me to see how much of this has already come true. I just ran across it in a sealed envelope while I was cleaning my desk this past week:
We are not yet bicoastal, and the cruise on The World hasn't happened yet, but we're working on those things. Some day. Some day.
4. EXECUTE. After you've determined what it is you want, and how to achieve it, EXECUTE! Like the SEALs say, 80% of the mission is in the identification of the target, mission, the planning with Plans A-Z, so every eventuality is taken into account, planning for something popping up that you didn't plan on. Then you go for it, for an 80% outcome. The fear, the hesitation, the concern for the plan goes out the window. You go "balls to the wall", as some of my SEALs and some real SEALs I know say. The time to worry about it, or wonder about it is long past. In execution mode, you are going for results because you have planned for it. Now it's part of your DNA.
I'm making a dreamboard this week. I'll be sharing a number of pages from my last one, as days go by. Hope you all have a fantastic 2016. Let me know if any of these ideas work for you, or if you tweak them into something even better. I'd love to hear about it.
#weareexceptional.