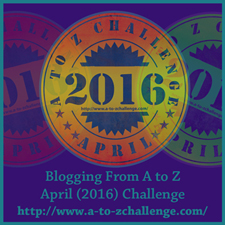 THEME REVEAL A-Z Blog Challenge GRATITUDE!
I'm doing it again this year. And this time, like I did in I think 2013 or 2012, 30 DAYS OF GRATITUDE. 

You have to understand I'll be posting other things too. but with this logo at the top, and with the label A-Z Blog Challenge, you should be able to pick it up on my site anytime.
I already know what April 1 will start out: 30 Days of Gratitude: Amore!


We need a little more love in this world, wouldn't you agree?