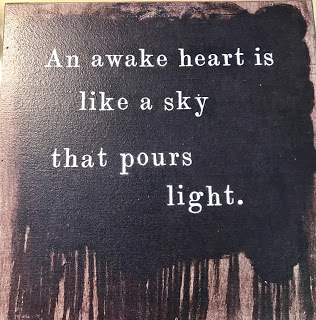 I used to wonder when I was a little girl what my future would be. I think most of us with any kind of imagination would. That little record player and I when I was 3 or so, living upstairs in the big old house in Oakland, California, were best friends. The wonderful Disney stories like Cinderella and Snow White helped me escape. Truth was, that big old house with the double dark attics and the two vacant rooms haunted me. And I was afraid. Falling in love with the music, the dancing and the Happily Ever After was my escape from fear.
Part of being a successful writer is learning things about myself that keep me going: my favorite friends to visit on social media, or when to stay off social media, that I love to get all down and dirty with a story until it consumes me (I don't ever do anything in little bites), that writing intense, like living intense is way more exciting than being safe and secure. Sort of like being on a big ship and daring yourself to imagine falling overboard and considering just for a minute what it would feel like to be plunged into the cold ocean.
Our fears are sometimes what drive us, compel us to do things. It works with performance as I've heard actors say if they aren't just a little nervous before they go on stage, they don't give a good performance. Athletes train for extraordinary results. Competing is training in itself. The thing that drives us is the fear of failure in many realms.
Our brain filters what is "good" for us and what is "bad" for us, and for each one of us it's different. I've learned that there are only a few people I really need to know about during every day, and I'm not missing out if I don't turn on every follow or worry about what someone's friends of friends are saying or liking, or whether or not I'm "trending."  Those are fears that are unhealthy.
And tuning out all that "chatter" comes with its own set of fears: missing out on something. I've made decisions to hire people based on not wanting to "miss out." I've worried when I didn't need to. Birds make nests this time of year. Flowers bloom. Gardens grow. Living things respond to the sun and are enhanced.
So here's the right mix for me, and maybe it will help you. At some point, you put aside the fear, and you just have faith. That's little letter "f", but it works for the big one too. The fear is like the double yellow line, or the white lines on the side of the road that help you steer. So anything that doesn't drive faith to me, is unnecessary. Not that it's bad or evil or anything, it's just unnecessary.
Worry is unnecessary, but effort, laced very gently with the fear of failure or success, just a tiny bit, is a good thing. Fierce writing is good. Setting goals and deadlines are the roadmaps. Achieving everything on a To Do list is good. Having a plan is good. Abandoning a plan is good if it causes too much fear. Re-evaluating goals and dreams, adjusting our course is good. Feeling like the tail is wagging the dog, running to catch up, to be good enough is unnecessary.
I think understanding that word, unnecessary, means I have a healthy set of filters in place that protect me. Protects my spirit, my humanity, my graciousness and my gratitude. Protecting the work.
Loving is protecting the heart. Loving with the fear of it not being returned enhances the experience, in my opinion. Always striving, improving, adjusting and broadening my experiences make me a better writer, lover, mother, wife, friend and all round human being.
So while my future wasn't anything like what I'd planned, it does more resemble what I listened to as a youngster of three. That love will win not just some times, but every time. That being connected is more important than frequency or following of trending. And in that wonderful process called trial and error, course correction and that drive to never give up, blooms that beautiful flower of creativity that decorates the gardens of my heart.
While it wasn't what I thought it would be, life has been even better than I could possibly dream it could be.