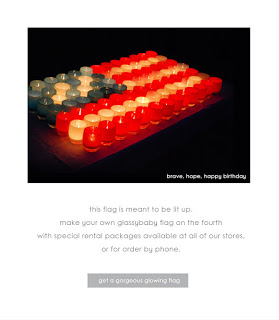 Happy Birthday America! Today we remember those who went before us. I wrote a whole post on my visit to Valley Forge last year, and how moving it was for me. I loved it so much, we're planning on a military salute at the same location next August, and would love you to join us.
There are some times recently when I've forgotten how hard it was for those early freedom fighters, and the men who commanded them. Most of these men did not fare well during the Battle for Independence. But they fought for the cause of freedom. Not many of them knew this was going to be the case, but they fought and died so we could have what we have today.
It is an awesome choice we have these days: honor our tradition of fierce independence, or ignore it, scrap it all and let someone else figure it out. It is frustrating to know what is the right way to do it. How about we just agree to let them get it done and stay out of the way. We show up, we vote, and then let's have faith that our system will survive, even if, at the time, we may or may not like what's going on?
I looked at those photographs, the film that chronicled the fact that so many men died just from lack of food, or shoes. It was a cold winter that year at Valley Forge, and perhaps it would have been easier to give up. But they didn't.
We'd do well to remember that.
Here's my blog about Valley Forge from last year here.
And if you'd like to join us, here's all the information on the Salute With Love military author signing – for readers and authors alive. Help us spread the word.
And celebrate your independence, your freedom, by living the best life you can live, standing for the highest principles we can, and including everyone in our tent, but excluding those who would do us harm. And I hope you join with me in honoring those who fought so that we could have a more perfect union. I celebrate us all.
Happy Independence Day!