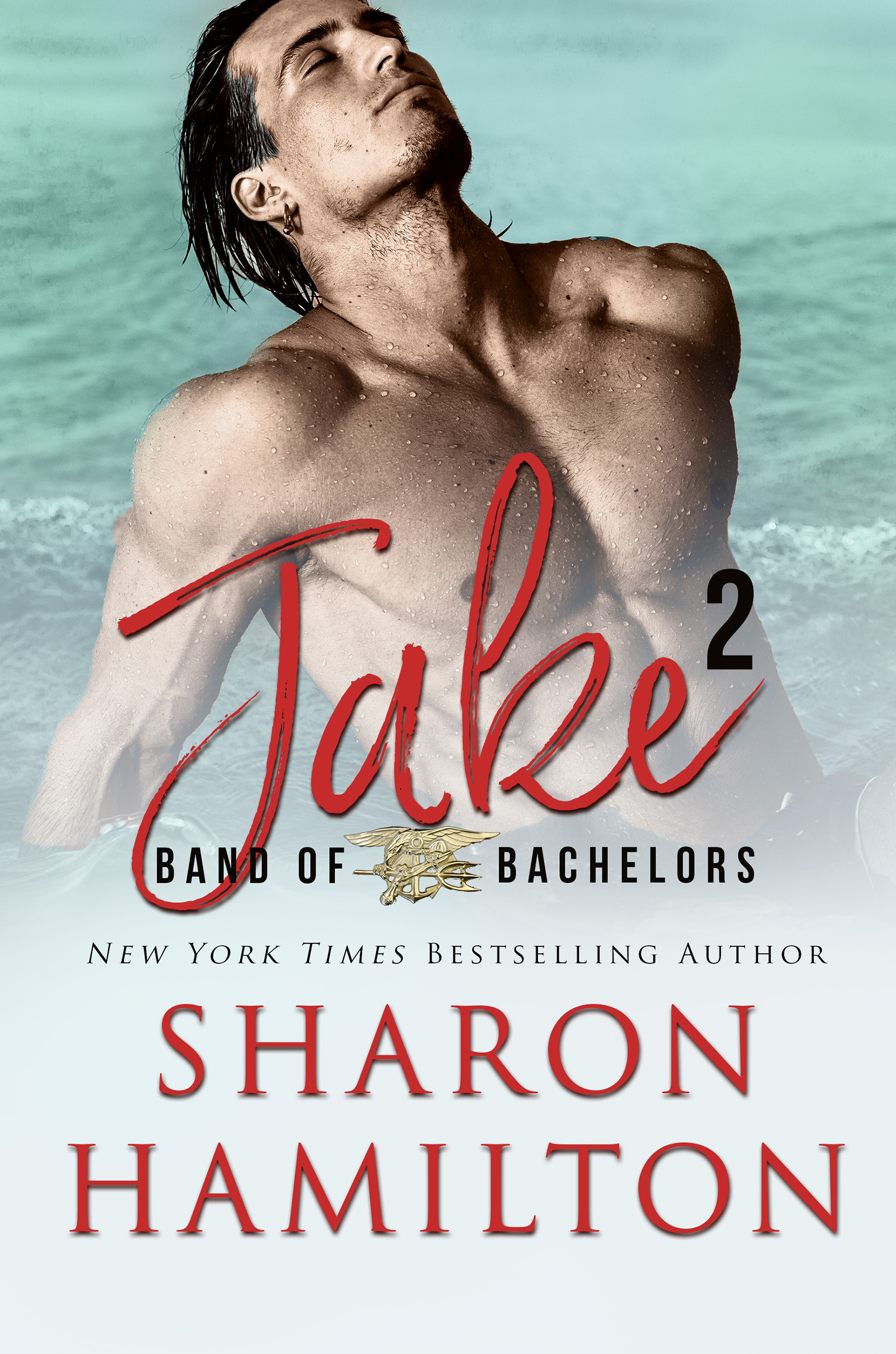 Thank you, readers, for my great launch week for Jake2. I truly appreciate your feedback and support! Loved writing this book!
Sometimes you get into a story, and it becomes deeper than you'd planned, or you get caught up in a secondary character who makes his/her appearance on stage and completely takes over the storyline for a time.
With Band of Bachelors: Jake, I had one of those occurrences.  I loved writing about this dysfunctional family and all their problems. Jake, based on a real SEAL I knew briefly, had fathered four children with three different women, not because he was a bad person, but because he couldn't say no, and wasn't careful. It didn't matter to him if sex brought him more children because he loved his children.
I know there are "norms" and I get hit with occasional comments from the Reader Police, informing me about how I've bended or broken the rules. In the words of one of my delightful writer friends, "You don't have to worry about breaking the rules, just understand the rules you are breaking." She breaks them all the time, and so do I. I think that gives variety and spice to the romance genre, and we also get to try out things that perhaps we wouldn't have been able to if we all subscribed to the same lock-step rules.
So my guy is one of those who doesn't pay attention to the seed he spawns. Okay. That still doesn't disqualify him as a hero, because he makes good on his intentions – just learns the lesson later than most. And that happens in real life, right?
So, at the end of Band of Bachelors: Jake, I already knew there had to be a Book 2. I also am aiming more toward things that could be made into TV or movie pilots, and, from talking to screenwriters and others who produce TV pilots, they usually want the same character in each episode, not different couples, like I have in the beginning of my SEAL Brotherhood Series. So, I've been testing how I could do this, and have done it now three times: with Jameson in Nashville SEALs, Fredo in Fredo's Dream, and now with Jake2.
As a writer, I try to look for new projects for me, experiments that tickle my fancy (maybe some other things too, but I won't mention them!) and keep the creative part, well, creative! In Paradise, I wrote that book in first person. In SEAL Of Time, I created a paranormal Navy SEAL, son of Poseidon, who is an immortal healer.
As a reader, you like that, right? I know as a reader of some of my favorite authors, I sure do. I love seeing new things my favorite authors can accomplish. It's like opening a new chapter on a familiar book, and discovering something you hadn't read before. Thanks for taking the journey with me!