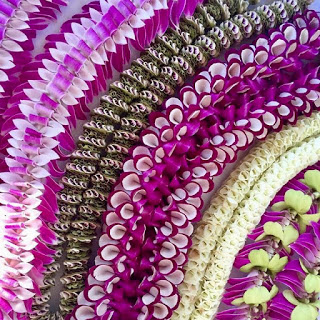 My Own Arizona Memorial Story
Our President has visited the Arizona Memorial today and I was reminded of my trip to Pearl Harbor in February of 2016, while at a writer's conference. Each time I visit this sacred site, my love for the military and all those who sacrificed for me and my freedoms increases. Words cannot express how it changes a person to see the oil still leaking from the bow of the great ship, now residing in the shallow waters of the Bay, with some of its crew forever enshrined.
I wrote about that visit on my blog from December 2016 here. 
During that visit, I was able to see several Japanese visitors pay their respects to the fallen. The flowers I wore that day floated out to sea with the flowers and water contributed by those visitors in a shared time and place that was over 75 years in the making. For this memorial is their memorial too. It is a memorial for the whole world. It's a reminder of what was, what was done, and what remains to this day. It's the ongoing saga of war and peace that has haunted mankind for centuries. It is the best and worst of times all in one.
We study history through the lens of our own experience and to each one of us, that history is slightly different with many thoughts and feelings in common. But not all. History is personal. And it needs many voices to tell the story in all its detail. For one person alone could never do it. Even one nation couldn't tell the story of why so many men and women die while serving those they protect honorably, and why and how those of us who remember and live on are grateful.
I write about fictional heroes, who don't always die. I am saving fictional characters, one at a time. It's all I can do, by adding names and stories from my head, putting them on paper for readers to love and enjoy. It's another fantasy view of the history of the world inside my brain. Writers have the joy and the burden of not only telling stories of what really happened, but what could be. In that way, these men and women live forever. My stories will outlive me some day.
On this rainy day in Northern California, I'm remembering those wind-swept afternoons I walked along the beach in Honolulu and traveled on a little boat to visit a part of my history. And I'm grateful to be here to reflect and share. Throwing my words like leis on the water going out to sea.