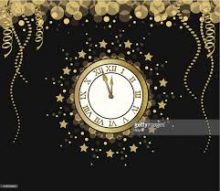 How You Can Tell 2018 Is Not Going To Be Great
Happy New Year!
I'd like to start off this year with some humor. Here are my 10 best reasons why your 2018 will not be your best ever:
 Your free satellite connection that came with your new TV turned off at December 31, just as the ball was dropping.
The $50 bottle of champagne you opened didn't have any fizz.
You got ten marriage proposals from African princes named "Jeff" within the first 10 minutes of 2018.
You were placed in a messenger group with 500 other beings who like to talk a lot.
Your son's ex-girlfriend posted New Years' pictures of her and your first husband. Nekked.
You drag yourself to bed at 1 AM and discover your dog with muddy paws has decided to snuggle there too.
You discover your print book order got sent to one of your readers (you forgot to change the address).
Your new neighbors move in and now have twenty Harleys parked on their front lawn for New Years'.
Your new release on Amazon today contained the unedited snarky file you made when you were drunk and emailing your writer friend, and you had forgotten to change the manuscript before you hit send.
You told off that annoying friend who was always trying to get you to sign up for her Tupperware parties, and you accidentally emailed your entire contacts database of some 33,000.
I'm sure it will be much better than that. Do you have one you could add?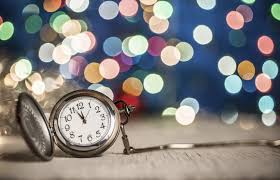 Hope you have the brightest of New Years. I know it will be your best. I'm counting on it being mine. And with you by my side, it will be!!
Love you all, my beauties!!