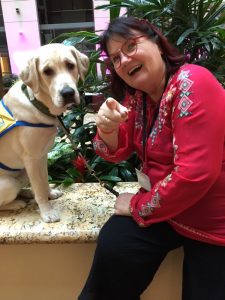 Book Signings – Where Authors Show They Care
As an author, we are constantly bombarded by choices, and most of them are choices to either spend money here, or there. There are so many conventions these days, and events, we do have to be careful or we'd be spending all our earnings and then some, just traveling from event to event. I wish I could attend all of them, but then I'd not be a writer, I'd be a professional attendee. My readers would be just as unhappy as I would.
But there comes a point in an author's career when we feel the need to give back. I try to do my best for readers and their causes and events they are involved in. (Here's a hint, if you're attending something and there is a chance to submit a gift basket or tote, I'm your huckleberry! Tell me and I'd gladly participate…end of hint). I do support Wounded Warriors and the UDT/SEAL Museum in Ft. Pierce, Florida. I also support the Navy SEAL Foundation, the Kris Kyle Foundation, and several other new ones I'm learning how to connect with.
But an important part of being an author is to meet readers. Not many signings pencil out, when it comes to making back the money spent on travel and shipping books, but that's not the point here. Readers pay a lot of money to attend these events, on the chance of getting to meet an author they've loved or followed. Not just to get a book signed, but to get to take a picture, talk with them, and just feel connected. 
Perhaps non-romance authors don't understand this. We are perhaps unique to this phenomenon in the romance genre. I can guess many horror or mystery writers might not want to meet their fans! LOL. (Just speculating, having fun with you here…) Some authors can be pretty scary, but so can some readers! In romance, there is very little of that.
I have a policy if a reader shows up to one of my events wearing one of my tee shirts, or something they've made using one of my books, they get a free little token from me, usually a free book. I love seeing my pink camo tee shirts show up to these. They also get to identify other readers of my books, especially the SEAL Brotherhood Series.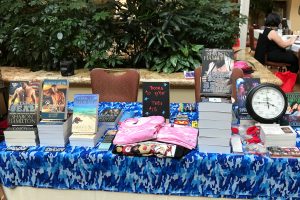 Last weekend, I attended the Love And Fifty signing, and this was my third year. It isn't important about the numbers. It was Sacramento, I got to see old friends, sit with Jody, my quilting and Navy Mom buddy, and catch up with other authors. On the way home I got to visit with my Stepmom, who is really my only living Mom, in Davis. High off the love of my reader friends, I had a nice three-hour chat with her.
So, when I'm asked by others if signings work for me, I have to say, Yes, they do! Nothing like watching Fifty Shades in a theater of other romance authors and their fans! We could catcall, and make giggles we would normally refrain from doing. I had a wonderful time. Not to be missed. But it's for the readers, and there doesn't have to be a line around the block to meet them, but a chance to reach out and say thank you for buying my books. It's the least I could do.
That's why I'm careful where I go, and I like to adjust or move around to different venues each year in different parts of the country. I try to limit them to a handful, but I always do twice as many as I should.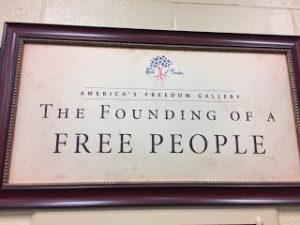 When I did an event at Valley Forge back in 2016, I was struck with what a perfect spot this venue was for a military author/reader event. And so, with the help of Renee Fisher, a super-organized and awesome author, as well as friend, we created Salute With Love. It's an event that's coming up this August, and I wrote about my experiences here at Valley Forge in my blog back then. Please read about it here. 
If you find yourself drawn to the stories of military authors, and you are a lover of early American History, you'll love this venue and all that Renee and I have planned for you. I promise you won't be disappointed. We have a few spots left for authors, and of course, we welcome readers with open arms. We can hold a ton.
It was very special that we were allowed to hold this event at this very revered venue. We can not only celebrate the birth of this country, appreciate all the sacrifices our fighting men and women and their families went through then as well as now, but can also celebrate our love of military authors. If you are of like mind, we need to have you there. You can join the FB page here. And then sign up here! Consider this an order!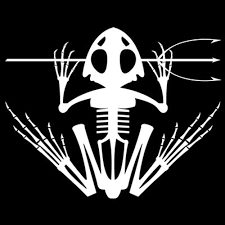 As the words so beautifully spoken by a Navy SEAL Masterchief, the best way we can honor those who came before is by living our life the best we can because we can:
"It takes a little courage, and a little self-control. And some grim determination, if you want to reach the goal. It takes a great deal of striving, and a firm and stern set chin. No matter what the battle, if you really want to win. There's no easy path to glory. There is no road to fame. Life, however, we may view it, is no simple parlor game. But its prizes call for fighting, for endurance, and for grit. For a rugged disposition that will not quit."
Carry on.