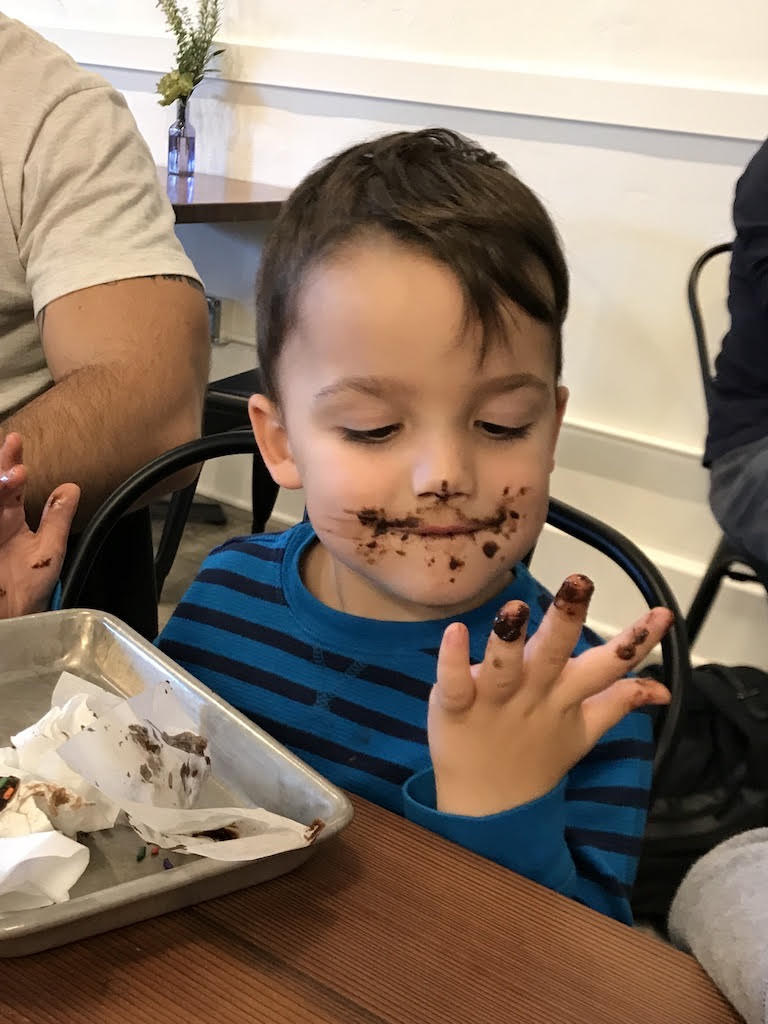 Letter From A Mother to her SEAL Son
(Written on the eve of his first deployment)
I wouldn't be able to mail this letter to you before you leave because when it just comes down to it, your mother is a big chicken.
We've been so proud of you, what you've accomplished and how hard you've had to work. Being 7 to graduate out of a class of 192 is awesome. We knew we'd get that call saying you made it through Hell Week. I didn't practice my speech, telling you there was no dishonor in DOR, because there certainly is is none, because I knew you'd make it.
My emotions go between being proud, and hoping for purely selfish reasons, you don't pay the price you are willing to pay. And I guess if you can make that decision, then I can decide to be strong. My life is safe and warm and comfortable because of men like you. A mother never raises her children, especially her sons, to defend her. I'd gladly die in any of your places, in a heartbeat, to spare you having to sacrifice yourself. The most I can do is honor you by living my life and not wasting it.
Your Dad and I have talked about this many times. You were born for something special. Not knowing it would turn out this way, you were named after a proud, loyal family ancestor, a general, from a lowland clan with integrity, loyalty and honor. You carry on the tradition of the best of all of us. You embody it. It makes it so touching to see in someone so very young in years.
I have conjured my angels to watch over you. You have some of the best and the bravest from our family up there protecting you. These were not only soldiers, but ministers, teachers, people with strong backbones who came to America to be able to live their lives in freedom. They didn't all forge their paths with guns, in fact most of them didn't. They did it with words and deeds.
I know you are strong in your faith. We saw you grow into it. I can't take any credit for this. You came to it as a natural part of who you became as you grew up. And, like I said before, being special has its unique burdens. You get to lead us all who are lesser in our faith, teach us about duty and honor.
Nothing is free. I love this country with all my heart and I know you do too. I hope it survives these challenges. I think it will. Just like what happens on Wall Street doesn't affect what you'll face in Afghanistan. That's how I'm going to take it too–like a faint tape running in the background with symbols I don't understand–our blood is not in that stream of letters. They are just letters and symbols. Our heart beats with real red blood. I don't want you to consecrate a speck of dust over there with one drop of yours. You bring it all back. All of it. I want to live to be an old woman and see you turn grey a bit, and I can't wait to tease you about it.
I will honor you and make this next 30-60 days until I see your smiling face again, my most productive ever. Go, by the Grace of God, minister to other mothers' boys. All of them are lucky to have you there having their backs. Save lives, but don't hesitate to take them if you have to. Be safe. Protect yourself and your buddies and the innocents caught in the Hell of War. I can't wait to put my arms around you and welcome you home.
I now do something I never thought I'd do growing up. I join the millions of women throughout the ages who have sent their sons off to war. It's an exclusive club. Even with all the fear and heartache this brings me, I am still proud of you, my son.
God speed.
(He did come home safely. He went off to war a boy and came back a man.)