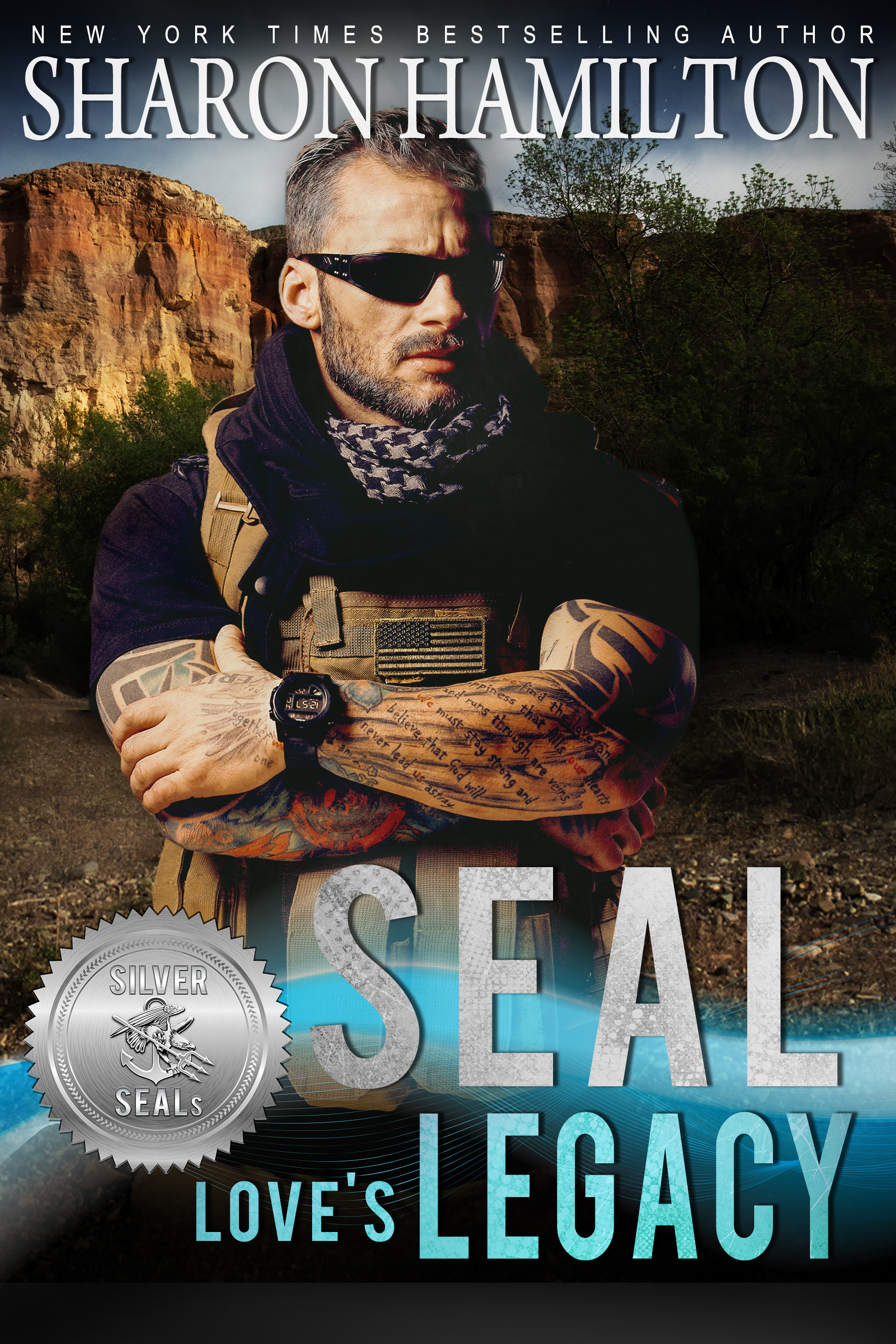 Plus Sized Girl Meets Man Of Her Dreams!
I loved writing SEAL Love's Legacy. It's been a trope I've wanted to write for some time: older guy, who is insecure about how strong he is after 20 years in the military, and comes up against a rather plain school teacher, on the plus size, and falls hard. I love all the healing, redeeming qualities of this trope.
I also added the story arc that she's also the daughter of my hero's best friend, who died while serving with him overseas. She has memories of him bringing her father home, and he doesn't see the woman before him as the pigtailed freckled daughter he consoled years ago.
One of the things I've gotten more comfortable writing is unique and diverse characters. I try to show different backgrounds and nationalities, which is accurate when describing the SEAL Teams. I also like to show bad boys who find love in spite of their mistakes and some of their pasts. Second chances is another topic I used in my SEAL My Love book. But this one really spoke to me as an older hero, finding true love with a woman he had to wait for–after deciding he didn't need a woman at all, to now discovering he wanted that kind of a life.
Like every book, I use things from my personal past! We had a chicken named Blanche, who was misnamed because indeed we thought he was a pullet. Turned out to be a very nasty rooster, who tried to dig his spurs into me any chance he got. I had a gardener who helped me weed, and he was always afraid of our old sheep, but it turned out to be the rooster he had to run away from!
This couple could easily take a second book, which is another thing I'm considering doing, going back and making second books out of the first ones, giving further updates to old stories.
Here's a nice excerpt I especially liked. Shows a little bit of the early tension between these two. Enjoy!
"Mimi ripped herself out of bed, grabbed the phone and dashed into Garrett's bedroom without knocking. Startled, he came to his feet immediately as she showed him the phone.
In his big hands, the screen lit up again.
Tried calling. Help me escape.
Garrett whispered, "Ask her where she is. How can we contact her other than text?"
Mimi did so. They got the answer.
Somewhere in Oregon. The People Farm. I'm watched. Sorr—
The communication stopped. Several times, Mimi tried to get a response.
"Should I call her?"
"She said not to. Don't want to tip them she's trying to reach out to you."
Mimi then noticed he was wearing his drawstring pajama bottoms in red, white, and blue flags.
But. He. Was. Shirtless.
His hair was disheveled, going in several directions, his beard uncombed, and his neck and cheeks unshaven with salt and pepper stubble showing. His massive shoulders and upper arms formed a mountainous protective barrier between her body and the bed from which he'd just come.
His eyes began to roam down her long-sleeved nightie that she'd unbuttoned quite low and was dangerously gaping. Her legs and thighs were protected from his gaze by the white cotton fabric, but it wasn't flannel. It was fairly see-through. And her hair was thrashing around her face and neck like a wild horse's mane. She could see the view wasn't unpleasant to him.
Then, just as fast as the spark came, it died. His eyes cooled. He looked to the side and clenched the fist not holding her cell, extending the phone back to her.
"We're gonna have to wait until she messages again. She knows you're willing to talk. Now that she has someone to communicate with, she's going to call back, unless this is a hoax," he whispered. Toward the end of his sentence his eyes softened again as he quickly snuck a peek at her lips.
"Even if it is a hoax, she—or whomever—will call back."
"Exactly what I was thinking," he murmured back carefully.
But Mimi knew exactly what he was thinking, and she was right there with him.
She pushed the phone back to him. "I think it would be better if you kept it. I nearly didn't wake up the first time she texted me. I don't trust myself."
Their fingers touched around the phone. "I'd offer to keep you company, or perhaps you could stay here, and I'd make sure you woke up, but then, I don't trust myself, either."
His eyes drew her in. Something lonely and long-overdue brewed there. Her heart began to race, sending lightning throughout her chest, her midriff, her thighs, and every place in between. Her desire for him had begun to burn in ways she could not ignore any longer.
He was looking at her mouth. Their faces got closer and closer until his lips brushed across hers and then stopped, pulling slowly away."