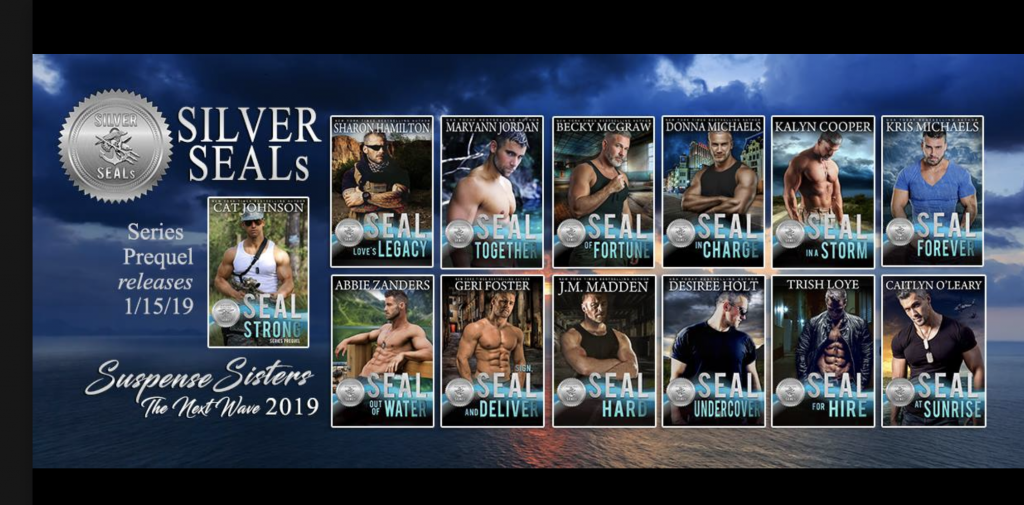 Silver SEALs new Wave Launched!
All of the books in the Silver SEALs Series releasing this year! https://www.facebook.com/SilverSEALsSeries/
I love the energy I get from collaborative efforts with other authors. I enjoyed our series in 2017 and 2018 with Sleeper SEALs, and now this year, we have the Second Wave of SEALs coming your way: Silver SEALs.
Cat Johnson's SEAL Strong, which launched last month, was a huge hit. And readers have loved SEAL Love's Legacy as well. Thank you all for your support and for loving my books. I truly had a blast writing this particular one – something I've wanted to do since reading Suzanne Brockman's The Admiral's Bride. It was the image of an older hero, who was a friend of the heroine's father, falling in love with the daughter that has haunted me for years. Thank you, Suzanne!
And I like writing curvy girls. I wasn't sure how it would go, but last year, with the Bone Frog Brotherhood Series, I began that venture, and it paid off big time. Readers loved it. So, I'm continuing on along this vein, and am announcing here that I have a new book coming out in April!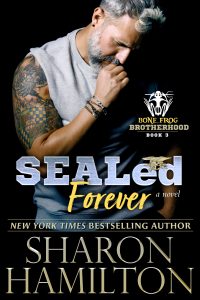 It's Brandy and Tucker's third story, a full-length novel, releasing in April. I'm writing this story now and loving it.
I enjoy writing older heroes, with flaws just like all men, and women with realistic hangups, coping with society's values on beauty and "perfect 10" syndrome. The world is made up of millions of those people who don't look like a 10, and yet, in their hearts, they are.
While you're waiting for this book in April, don't forget about the other Silver SEALs, continuing on with MaryAnn Jordan's SEAL Together, which looks like a fabulous read.
And if you like another great wounded hero story, there's always my True Navy Blue: Zak. This story was based in part on a true story of a Navy SEAL who lost an eye in combat and re-qualified and re-joined the teams.
And who could forget Fredo's Dream? One of my most beloved SEALs, who has a story of his own – not about being wounded, but about grappling with his own worth as a man when he finds out that he cannot father children. You don't want to miss this tear-jerker!
Be sure to sign up for my Newsletter, and my Rockin Romance Reader Group, where we have fun, and you get to learn about all the new things coming your way! Can't wait to share with you!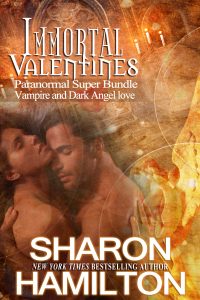 In the meantime, have a LOVELY Valentine's Day! Know that I love you all! Look for this my paranormal bundle, Immortal Valentines to go on deep discount sale Monday!