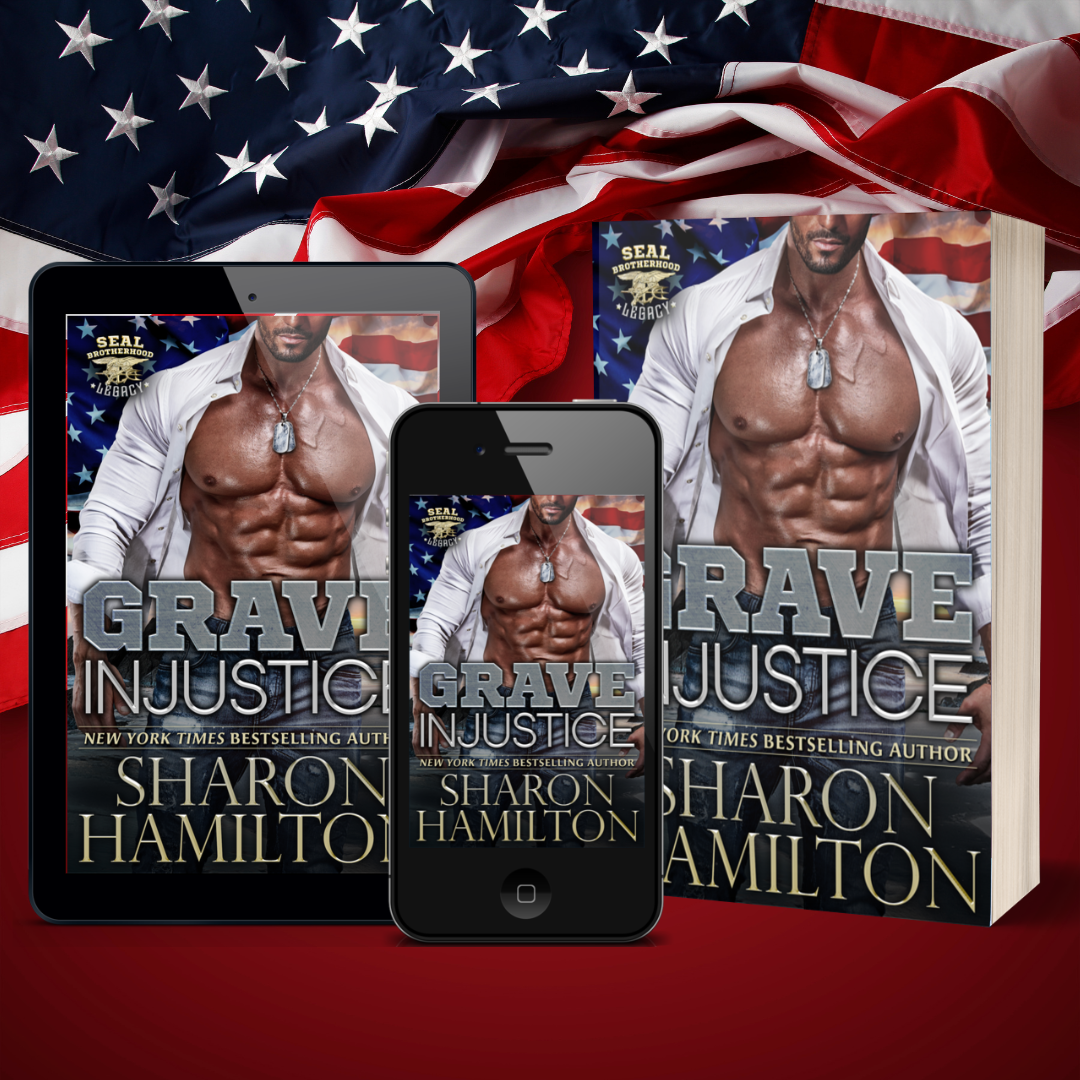 Grab your Kleenex for Grave Injustice!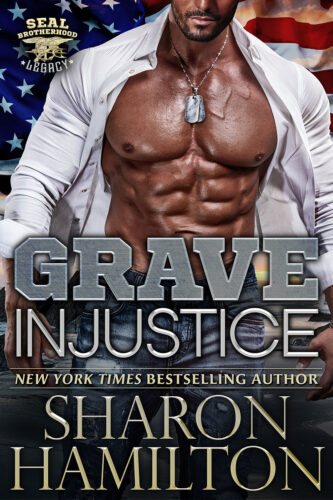 Occasionally, I dive deep, and this one I did. Life isn't always a bed of roses, especially for some of the Navy's finest. As in real life, things happen beyond your control, and yet, one always wonders how they might have done things differently. It's a classic story of human nature.
Armando goes through a lot in this book, and yes, so do the other characters. But if you love seeing the evidence of the healing power of true love, this book has it. We have enemies to lovers, second time chances at love, and other tropes here.
But you'll need some tissues, my lovely readers! You know it has an HEA, and you'll feel you earned it with this one! Armando is baaaaaaack!
P.S. If you're new to this series, read Book One of the SEAL Brotherhood Legacy series. Pick up Watery Grave. I know how much we all love Kyle & Christy. Grab it now.
⭐️ ⭐️ ⭐️ ⭐️ ⭐️ Heart-wrenching tear jerker
Sharon Hamilton, you made me ugly cry,
I was so blown away by this book not expecting what I read but wouldn't change a thing.
Grave Injustice Q & A With Readers
Q: Of all the parts of Grave Injustice, what do you think is the most tear-jerking moment to write?
A: The most tear-jerking moment for me was actually writing the sex scene with Armando and Gina, because I knew what was going to happen next, and it hurt me so much I had to stop for the day after I wrote it.
But, like any good romance writer, I had to "heal myself" by writing the rest of the story for the HEA. Sometimes I think I write for me, but that's not true. I write for you guys! Thanks for the question. I'll bet it was a different answer than what you expected, right? ❤️ ? ❤️ ? ❤️
Q: If you could cast a movie adaption of Grave Injustice, who would you choose?
A: I'd cast Benjamin Bratt as Armando. I always think of him when I write his character. Bratt is Native American, but I see him as my Puerto Rican Armando Guzman.
⭐️ ⭐️ ⭐️ ⭐️ ⭐️ Excellent!
This is book three in the series and a wonderful addition. An up all nighter!
ABOUT GRAVE INJUSTICE
Personal tragedy lands Navy SEAL Armando Guzman into the pits of Hell. Were it not for his three-year-old son, this strong warrior would have ended his suffering with a bullet—either as a KIA or by his own hand.
She is his secret enemy; her heart is filled with revenge and hate.
Will their intense and feisty hookup-turned-relationship assure their mutual destruction, or are each of them the key to the other's healing?
Book 3 of the SEAL Brotherhood Legacy Series. To read the original story of Armando Guzman and his family, read SEAL Under Covers, which takes place ten years prior to the new story.
SEAL Brotherhood Legacy Series: A look at some of your favorite characters from the original SEAL Brotherhood Series, 10 years later. Readers can get up to date with what the families in this popular original series are up to now with the passage of time, as their families grow, as the kids mature and life changes force the family to adjust, grow together and in some cases, grow apart.
Amazon – https://amzn.to/3bMIE8v
B&N – https://bit.ly/graveinjusticeBN
Kobo – https://bit.ly/graveinjusticeKOBO
Apple Books – https://apple.co/3yEl3Qr