Nick and Devon's Lavender Farm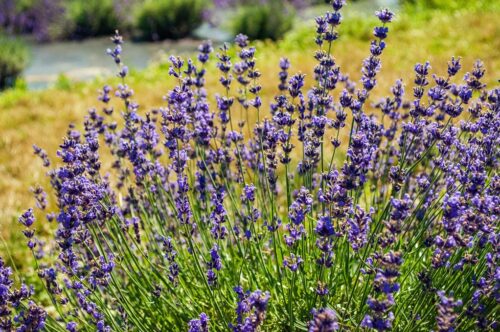 So here's another inside story for you guys. There's a history to this lavender farm of Nick and Devon's. It does exist in Bennett Valley, and I was invited to come along with a Master Gardener tour of the farm and how they made the products.
I was standing there (I'm not a member of this group, but my good friend invited me) next to a pretty blonde lady, and we were coming up with some great packaging ideas. She was asking some gardening questions I actually knew the answers to! Better than the owner of the farm! Can you believe that?
Afterward, I asked who that lady was because she looked very familiar.
"Oh, Sharon, you don't know. Really?"
"No, I don't."
"That's Jennifer Montana. Joe Montana's wife."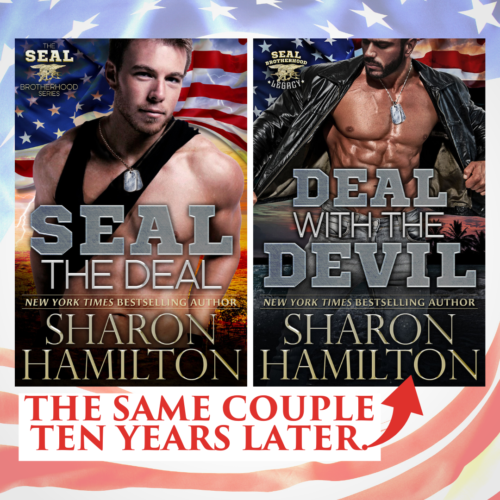 Ooops. Of course, for the rest of the day, I thought about what kind of a know-it-all I might have appeared to be. But then, I'd have to tell her I was sorry that I almost hit her husband on my driveway when he came by my friend's house to pick up their son. I mean, I nearly ran him off the road. I was in a hurry, as was he.
But I backed up, my face red and my armpits on fire!
All while I was writing both books, SEAL The Deal and Deal With The Devil, I remembered my communications with the Montanas. I'm the crazy lady I'm sure they never think about!
Remember: Deal with the Devil is the fourth book in the SEAL Brotherhood: Legacy series, and it's the same couple as SEAL The Deal, but following them ten years later, as all the SEAL Brotherhood: Legacy books are.