The 12 SEALs of Christmas Giveaway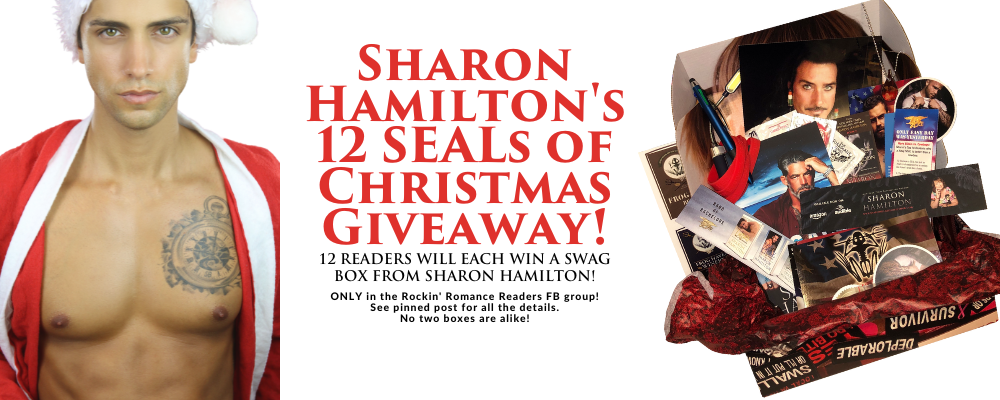 From December 1st through the 12th, I'll announce the SEAL of the Day in my Rockin' Romance Readers group on Facebook!
Follow the instructions on each day's post for a chance to win a swag box, including a signed paperback and other hand-picked items. No two boxes are alike!
And you can search for #12DaysOfSEALs in the group to make sure that you don't miss anything. Good luck!
Go here now to join the group: https://www.facebook.com/groups/sealteamromance.