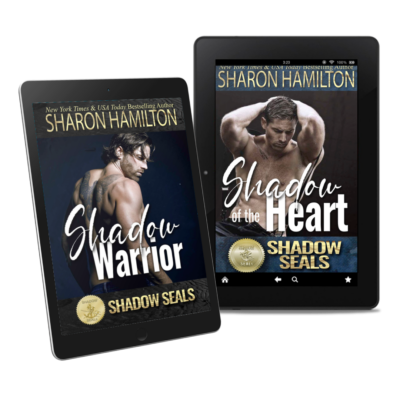 Fantasizing about SEALs in the Garden
Most of you know my love affair with organic gardening. I've been a gardener for over 50 years, and living in California has given me exposure to the best nurseries, gardens, Master Gardener groups, our County Fairs, and things winery and tourist-related, because Sonoma County is a destination. I loved living there and raising my children there. We raised our family with the fruits and vegetables of my extensive garden and orchards–mostly done organically.
Each year I'd bring in a dump truck of mushroom manure to my 1/2 acre vegetable garden and work it into the soil. We had a very thick, black adobe, so bad it cracked in 1″-2″ during the summer and breaks rototillers. After all the years of adding the manure to the garden, I could literally go out and work in the garden after a rain instead of getting mucked in mud. It was pure heaven starting my spring garden every year. Of course, this depended on my husband feeling well enough to do the rototilling. I tried, but it was a big job, so in later years, we hired someone to do it for us. Even with all that compost, our soil was thick and dark but would grow almost anything.
The back-breaking job was the weeding, which I had to hire, again. But with regular working with a spade hoe and gently re-making the troughs, this could sometimes be a pleasant way to meditate. A lot of my early stories in the SEAL Brotherhood were generated while I worked in the garden. I loved going to Farmer's Markets and boutique nurseries, getting an unusual variety of plants we could so easily grow there.
And you know about my love of roses. I had 66 beautiful rose bushes, and I grew to enjoy trimming them all every winter. As I began this writing journey, I had bunches and bunches of fresh flowers in my house at all times.
I Would Do Anything for Love…
But, like all good things, my husband's health (needing two hips and two knees) declined, and he could no longer keep up with the property work, even while he retired, and the expense of having people work for us was not sustainable as we headed into our retirement years.
So, one day, he announced to me, "I'm going to die here if we don't sell and move." I was actually at a Barbara Vey Reader Event in Milwaukee that day when he decided. It wasn't what I wanted to hear, but I was forced to face up to the fact that while I'd enjoyed the property, I wouldn't have a husband to enjoy it with if I didn't heed his request.
The rest of the story, and how we got settled in Florida, is another story for another time!
But what I wanted you to know was that in bringing Brady back to his little garden patch, his farm, and his expected Happily Ever After on that farm, that piece of paradise, with the love of his life and his little daughter at his side, I was reliving a fantasy I have long-since had. I don't believe in regretting anything or looking back, but I can surely write about the nostalgia of having a big garden again on an isolated piece of 60 acres with views forever. All of that was easy to create in my mind and was such a fun experience!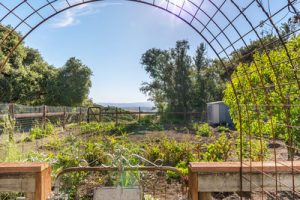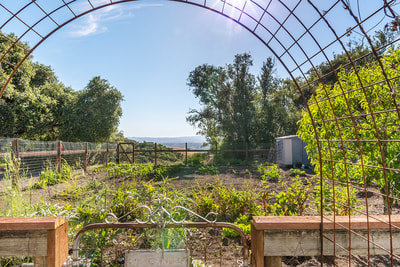 All this gardening, of course, was post the California Wildfires, which has now changed the whole landscape and I think will for generations to come. It was heartbreaking to find burned-out nurseries, businesses failing due to COVID, and the danger posed by living in a wild area subject to forest fires mostly started by unpredictable lightning strikes. Not a very bucolic way to live the last of your life feeling so much danger. It was fear, negativity, lawsuits and angry policies, and despair that drove us away, and made it difficult to stay, watching it all try to recover. It will someday, but not in my lifetime.
But I could go back, through Brady, and relive the magic as if it all was the same as it used to be. I hope you'll enjoy my reveries! And if you've been wondering what these steamy SEAL heroes are up to, the wait is over!
Shadow of the Heart
She was going to be Brady Rogers' forever woman, but she was lost to him thanks to sex traffickers who kidnapped her mission group in Mexico two years ago. After six months pouring over intel, he'd found her, but was prohibited from engaging with the enemy by a fresh OIC, Lt. Rolland Stanley, straight out of the Academy via the Hamptons.
Ordered to stand down, he'd taken a round to the hip by sniper fire. Plagued by painful night sweats and seething with thoughts of revenge, he later discovers she'd been murdered in a bloody cartel turf war the next year.
Brady just barely completes his twenty and retires to the green triangle of Northern California to raise his CBDs off the grid, hoping to heal his physical as well as mental pain, but prepared to die in a shootout with the local authorities if it came to that. He'd done his duty and felt his life was basically over. Being antisocial wasn't a problem. He knew he was a danger to everyone, and he could just cruise through life in a hazy fog until that day…
But imagine his surprise when a strange woman calls and tells him Esquivel Rohas, the cretin who took Maggie's life, was also now living in California? And, would he like the opportunity to cap that story? Hell, he didn't need the ginormous amount of money they were offering him for the live capture.
His biggest problem was going to be bringing in his prey alive!
Shadow Warrior
Following Maggie's harrowing rescue, former SEAL Brady Rogers wants to finally settle down, drop his weapons, and assume the role of husband, father, and country farmer.
But Maggie isn't done saving exploited women from abuse at the hands of dangerous and evil human-trafficking cartels.
When Brady is given a mission he cannot refuse, can their little family and intense love survive as they're driven in different directions?
Learn more and get both books on the Shadow SEALs page of my website! https://authorsharonhamilton.com/shadow-seals