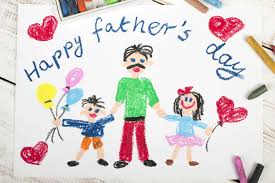 Father's Day Greeting and News!
I've said it before many times, it doesn't take much to father a child, but to be a father, that has nothing to do with Biology, and everything to do with Heart. I have had the honor of knowing several fathers who loved and cared for those who were not his own offspring, yet you'd never know the difference. That's a special man, who can love a child, bring them into his life, and make them his own by actions of his heart, not with the other body part!
My own father has passed now several years, yet I remember all the things we did for him those 9 decades I got to honor and love him. He thoroughly embraced being a father. It was his job. He was a great husband to my mother, and, when she passed some 14 years ago or so, he was left with both my brother and I as his children, but half of his "job" had been taken away by my mother's passing.
So the biggest lesson I learned from him was that love knows no bounds. His job of being a partner and husband was not over, though his wife had left this earth. So, at 80, he re-married. And we were grateful because we got to have him around for another 10 years. He showed us that falling in love can happen at any age. Through the great power of love, he was a complete man.
Good men understand this concept in spades. Like everything in life, there are good ones and bad ones, and I was fortunate to live with and love a good one. It was never hard to love him. He made it easy. He spoke his mind, was honest with the things he should have been honest with, stubborn at times, but mostly wide open with his acceptance and love.
They say that a little girl's first love is for her father, and that was certainly the case with him. My husband of 47 years fulfills that role now for our two girls. I miss the days when the hand-painted ceramic plaques came from Kindergarten or preschool, the carefully crafted cards with glitter that always went outside the lines–the cut-out shapes and scribbled messages my kids made on their Father's Day cards, just like the ones I used to make. My son and son-in-law now get those, and I'm delighted they get to revel in the joy and miracle of the lives they've brought into this world.
We should make it a bigger thing, this Father's Day event. Somehow, it gets eclipsed by graduations, upcoming 4th of July and prior Mother's Day. My son-in-law is getting to play golf this morning and is having a massage this afternoon. My husband gets the gift of his daughters helping him finish packing and staging his office, and his bedroom. It's been a non-stop process, and we're both hobbling around the house like a couple of cripples. But thanks to their help, the work will be done, and the house will officially go on the market this week.
So, this won't be a day of rest for my husband. But it will be a day when our kids will give something back. We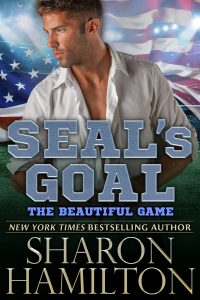 have the celebration too of my oldest son's promotion and move cross country to Vermont. We celebrate the wonderful father my other son is back east. We celebrate the help to us and joy our son-in-law brings to our daughter and their two children.
It's a picture, a postcard in time, about a family in transition, moving on to the next stages of our lives. We walk that path together, in love.
What are you doing special for that special Dad in your life?
NEWS!
As most of you know, Kindle Worlds is ending. That means that two novellas I wrote for Bella Andre's Game For Love and Marina Adair's St. Helena Vineyards worlds will now be able to be expanded, and released anew. That means you'll be getting announcements on the two new books: SEAL's Goal and…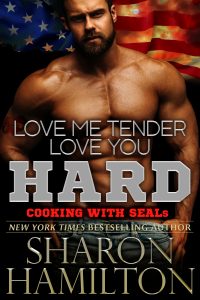 Love Me Tender, Love You Hard coming in July and August. Once the packing and staging are done, you'll see that preorder notice go out. Stay tuned!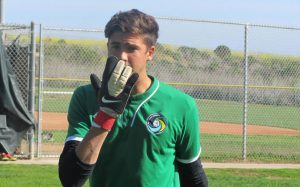 And here's a little fact for you. I wrote SEAL's Goal, about an American goalkeeper on an English Premiere League team, who wears a green jersey (goalkeepers always wear odd colors so they aren't mistaken for regular team players). A reader pointed out to me that Steve McQueen's grandson, Trace, plays professional soccer in the U.K., and wears a green jersey. How did I know? I guess it was written in the stars.
Enjoy these covers and the new books coming next month and August. Tons of other news coming your way as well.
HAPPY FATHER'S DAY!