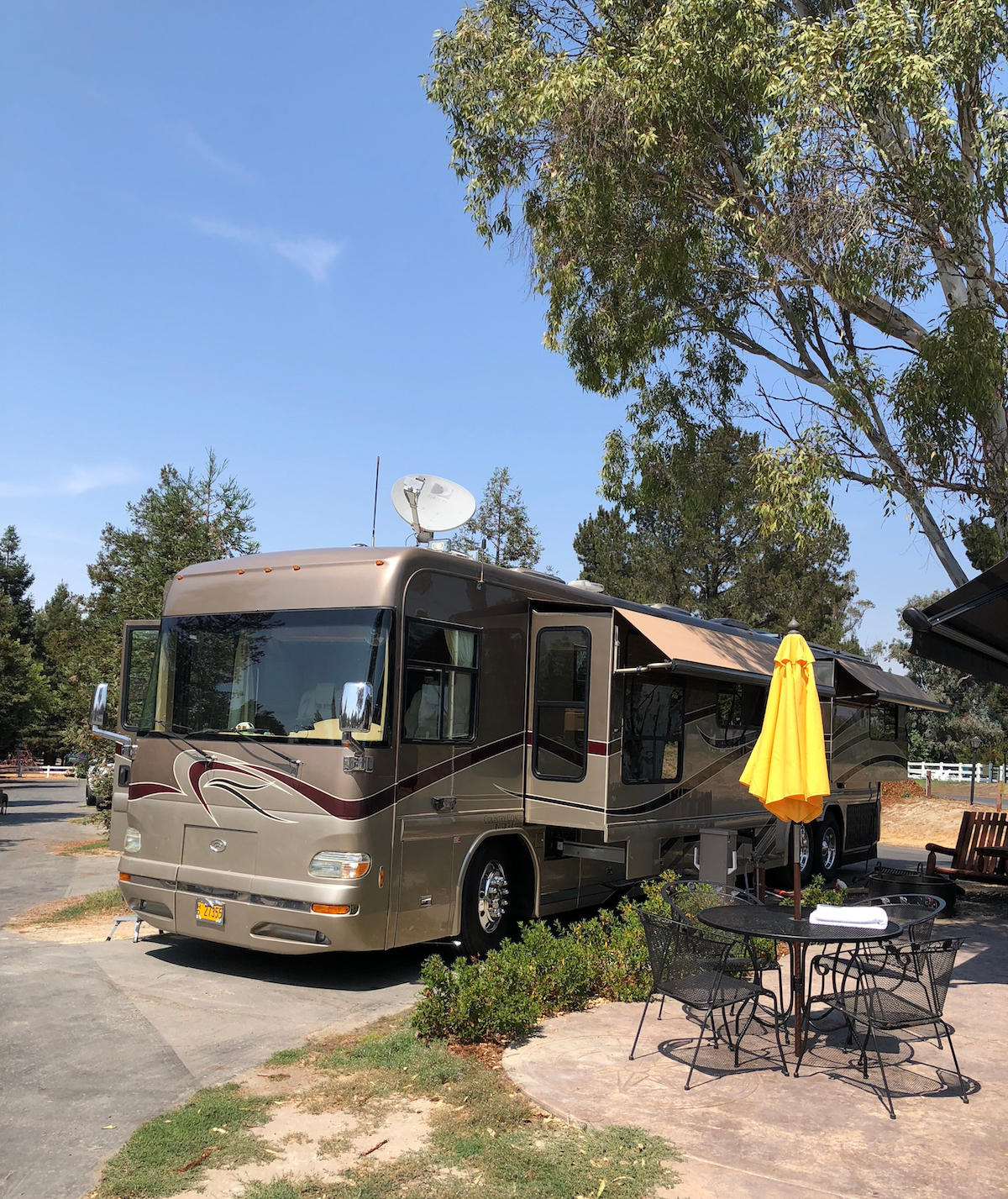 Got here late last night. Petaluma has a great KOA, with a petting zoo, swimming pool, jumping pillow, and a dog park. We have a beautiful space with a large patio and chairs, an umbrella and a swing. I plan to go swimming this evening!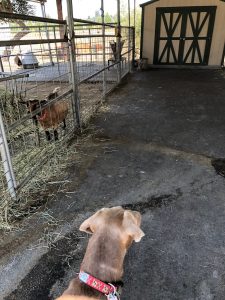 I was asked today what it was like to do with less stuff. I have to say I love it! I was able to vaccuum this morning in less than 5 minutes! We have everything we need, and because we've had to think about it ahead of time, I've only brought with me clothes I love to wear and just the cosmetics I use TODAY, not the stuff I might use some day!
Decisions are easier when you have less to choose from.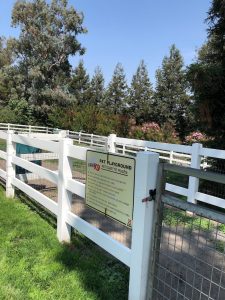 Tucker enjoyed the pet area, including the bright red fire hydrant! He just met his first goat, and a pregnant one at that. He wasn't so sure about the chickens when the rooster crowed at him. He met two sweet little girls on bikes who stopped and gave him some loves.
Today we go visit the apartment we're remodeling to give us a home base. But I'm enjoying this total shift in my life, to a simpler time, with fewer stresses and lots of new things.
What about you? Have you ever downsized or chosen a more simple existence? What did you love or learn about it?
FACEBOOK USERS:
There are new forces at work which are making it so that many of you on my NL or mailing list won't be getting updates from me any longer. We are scrubbing everything we have, and only those who have recently clicked or commented will get them. Make sure, when you get my emails, that you at least open them, even if you don't email in return. That will keep you in my cue. I don't want to lose touch, but I cannot risk being put in FB jail for having thousands of email addresses of people who don't open my messages.
You might check to see if you are still subscribed to my Newsletter list. Go to my website and click on the subscription button, and opt-in. That way, you won't be in danger of not getting my updates.
We all have to adjust and change and simplify our lives from time to time. I had nearly 50k subscribers, but now am going to only have a few, committed readers and friends. I want you to be one of them!
Thank you for being my friend and for reading my romances! Have a wonderful Sunday!