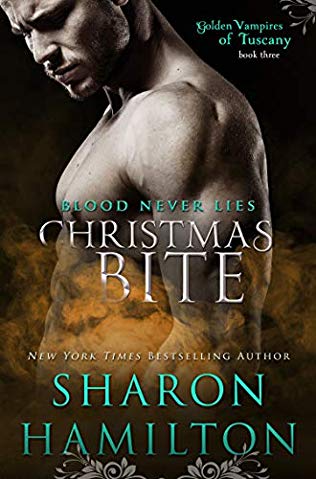 Finishing A Story I Loved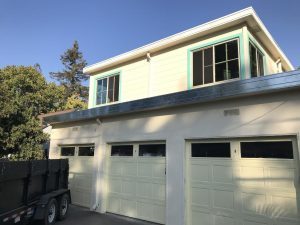 Most of you know I'm known for my SEALs. And a lot of you know I started writing thinking I would be a paranormal writer. Our house had burned down, and I was taking a break from all the high-pressure sales in Real Estate to just take some time to breathe, and then decide what I wanted to do with the rest of my life. All my suits were smoke-filled or burned, I was living in the apartment, at the same address we'll now be moving into 10 years later. Time has come full circle.
We rebuilt the house and loved spending our years there, re-establishing some of the gardens that never got to their original glory, getting back into vegetable gardening after a three-year hiatus. After all, the place was a construction zone and when we moved in, it was still not finished. But I had space again!
So, when we decided to sell, put the money in the bank, and downsize, getting our Diesel pusher, we wanted a home base in Sonoma County so we could feel good about staying here while coming back to visit our 3 grandkids and get our banking, taxes and other things done. Don wanted to fully retire from real estate. We want and still plan to travel.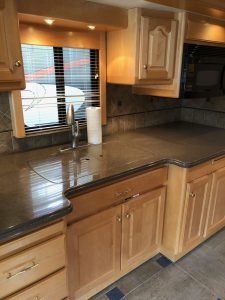 It made the most sense to remodel one of our 4-plex units we still owned, and so we've been working on that since September. It looks like sometime the end of this month or in early December we'll finally be in! Everything will be brand new: added a bathroom, and divided the space to give me a small office (I can close the door!), new kitchen and laundry area. It spilled over to remodeling the studio next door when we lost the tenant. And we did some upgrades for the upstairs unit, so everything on that building will look pretty darned close to new. Palm trees, bright colors, a nice yard area for Tucker, and voila!
Most people would wonder how I could move from nearly 5000 SF on 60 acres to a 900 SF apartment. The answer to that is, I did it before after the house fire, and I knew I could do it again, this time with everything new.
Living in the bus has been like camping out, and I haven't minded it a bit. But I'm ready for a real place with a foundation. We've met some wonderful people here, who travel full time. These aren't folks who live in a coach because they can't afford anything else–many of them are just like us, they've sold the big place with all the upkeep requirements, and trade in the fixit weekends for travel. It's a very valid decision. I haven't talked to anyone who regrets it. We've met a former astronaut, former DOJ and Defense officials, a symphony conductor and his wife (and dogs), several teachers, several retired business owners who could never get away from their businesses until they sold everything. I also like the idea of moving between weather patterns we don't want to live in. Everyone will tell you about their home town, and everyone says, "It's great, except for XXX or XXX." Well, we get to move when that happens.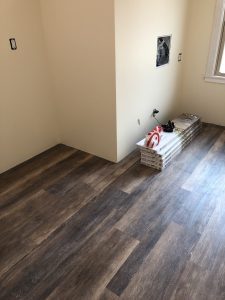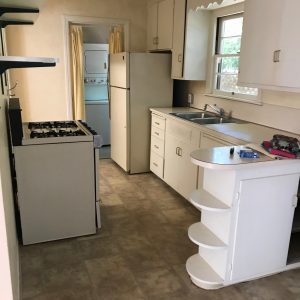 California is changing, and no, I won't go on a rant here except to say that the expense of living here is not equal to the quality of life. Don and I bought our first house before we started a family, even had an investment property when I was pregnant. My daughter, who has a Masters Degree, can only afford a condo. When you travel, you not only have the expense of the travel, but you still have to make the upkeep and mortgage payments, so we didn't travel much when we were in the thick of growing our real estate business.
Now, most my best friends are writers or some of my fans. Through them, I've gotten to experience lots of wonderful small towns and areas in parts of the US and Canada I never knew about. We'll be doing some investing, buying places we can either Air BNB or own as a multiple unit, that will pay for itself, while we have a base to stop by and stay awhile, hopefully debt-free. I love the flexibility of that. I believe in investing in real estate, I just don't believe in being a slave to it any longer. There are things way more important.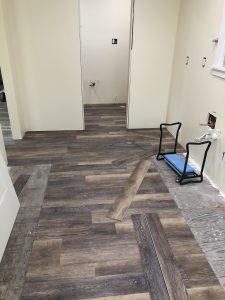 So what does this have to do with writing a favorite book? I started writing Guardian Angels when I lived alone in the apartment ten years ago because I saw angels all around me and wondered what it would be like if a Guardian fell in love with her human charge. I thought several movies with that theme really botched the storyline up so bad, I wanted to write something I'd like to see as a movie, or a good story in book form. And, since I'd always been a fan of Anne Rice and later JR Ward, I wanted to explore vampires because I'd fallen in love with their worlds. But again, I wanted to make them in my own image of what the experience would be like if I fell in love with one.
I think it was one of my first RWA conferences when I met JR Ward, and she said, in front of the room of fledgling authors, "Is there anything so alpha or sexy as a big, dark, male vampire who has all sorts of superpowers?" I was hooked. I went back to California and started to write Honeymoon Bite. The next year, I wrote Mortal Bite. And after attending another event, an editor told me vampires were dead. I was crushed.
"Write a hero."
"They are heroes."
"No, I mean, write a hero like a sports hero, a policeman, military man, firefighter."
"How about a Navy SEAL?" My son had started his rotations on his SEAL Teams three years prior.
"Perfect!"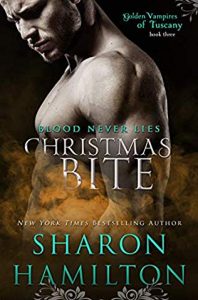 Well, the rest is history. But now, I'm circling back to the books I first wrote when I was in that apartment (upstairs that time), and wrote those "big, dark, huge, vampire males". And I've loved it. I've had fans who have waited nearly 6 years for my new vampire book. I know in my heart of hearts that it's worth the wait.
Even though it's a novella, I loved writing this book, because it's firmly planted in me the fact that next summer there will be another book, Midnight Bite, Book 4 in the Golden Vampires of Tuscany.
No, I'm not giving up SEALs. I'm giving you the chance to explore something darker and supernatural, to stretch your boundaries. I hope you trust me enough as an author to do so. And I can't wait to start on the new book. Purchase here now!
Here's an excerpt:
Lionel Jett had always thought Christmastime was more about angels, than celebrating vampires and their vampire society. But the emotional responses within his soul ticked like a timebomb. On the one hand, the beautiful candlelit services, held at night so he could attend, were striking and revived in him his higher calling to protect the innocent and all things good and pure. To eliminate evil.
Christmas celebrated the birth of an innocent, after all—a birth that would forever change humanity. Mortals believed that a woman conceived a child without having sex. Well, Lionel had seen many things in his three hundred years of life, and he couldn't rule out that this legend was actually fact. For if that occurred, then the possibility of redemption for himself, existed, as well as the chance for peace amongst the two vampire species.
His thick frame was forced to hunch a bit, his shoulders rounded so he could fit into the pews made for much smaller beings, mostly mortal. The wooden, hand-carved benches weren't constructed for huge, dark coven vampires, unless they were designed to say, "you are not welcome."
The Gregorian chants reverberated throughout the halls of the chapel where Marcus had first met his fated mate, Ann. Lionel watched a woman and her children light tiny, red votive candles in the alcove at the side. The light made their faces glow with that effect only mortals had. It was as if the goodness in them showed through their transparent skin, laced with the life-giving blood of their species, an elixir to some, and the highly prized substance others would die to protect.
Of all their traits, mortals' best gift to the world was that of love and innocence. Though some of their race claimed to be warriors, they would never be matches for the evil likes of the strongest dark covens.
But their God had told mortals they could achieve anything if they had faith. They had the gift of belief because their lives were so short. Of course, they believed in miracles. Unfortunately, they'd never live long enough to see true miracles or the way the world really was.
He could sign on to safeguard those ideas. It was something that spoke to him as a true warrior. He'd be able to defend those who had no clue they needed protecting. And he might die doing so, without any observance on their part.
Mortals were a strange combination of emotions and traits. They scared easily. They sometimes maintained bravado, like the David and Goliath story from their bible. They were underdogs, but like in the beloved story, they never stopped fighting though the odds were against them. They sometimes allowed anger to interrupt their lifeline or justified its benefits when it really never helped them.
But their most stunning quality was that of compassion. On that, they could teach the world. They had the gift of living a life untainted, if they so choose. Trusting in their God when, in actuality, their unseen vampire brethren were responsible for much of their safety. They believed in the laws of nature more than the laws of vampire. Lionel found this humorous.
The delicate children's choir made their way down the center aisle, each child holding an inverted paper cup with a white candle stuck into the base, so their little hands would be protected from any dripping wax. Their voices were soothing. He could make out every one of them, and it left him gentled, like listening to a babbling brook with water flowing over pebbles beneath the current. Each child had a distinctive series of tones, sometimes with thoughts laced in there, if the mind read was strong with them.
He remembered the night they said mass for Maria Monteleone, the only woman in Lionel's life he ever loved. He'd gladly foregone any chance at having a sexual relationship with her just to be in her presence and had begged her to live on after the death of her mortal husband, to take the turning late in her life. It was always a difficult decision for every Golden, all born as mortal children, and given the option to take the turning ceremony beyond after puberty. Most chose to live a life of immortality. But she, like her predeceased husband before her, refused, smiled, touched his cheek with her dainty lavender scented palm, and shared a tear with him.
"Lionel, my trusted protector, I know what's in your heart. I am given life enough with the knowledge that it's there. No need for us to speak of it or demonstrate it to anyone but ourselves. Our eternal secret."
He'd wanted to take her in his arms, but he would never shatter what they had. He was the only one she would take on as a protector, and the family knew Lionel would die doing so, if necessary. It was beautiful Maria who had saved his life by asking he and his two brothers be made vampire when she found all them left for dead after an attack by a dark coven lord who had obliterated their family.
The elder Monteleones had decided a trusted dark would do the turning, so that there would always be distance between Maria and her dear Lionel. He always wondered if she'd argued for another choice for him. Had she desired he be made in her own image or requested she be his maker? That question haunted Lionel for centuries.
He was there when she married Marcus and Paolo's father, was there as she bore him the dozen children, and as she continually turned down her husband's request to turn together. As a faithful husband, he dutifully remained at her side, mortal, sharing their short love and family.
Lionel was with her as her mortal life left her, on a starlit evening when the real stars were in her eyes, until they became fixed on him and then floated away. Like a piece of tissue paper, her spirit was gone, to become one with her God of Humans and her Mother Nature.
The hole in his heart was still the largest pain in his life. There wasn't a day that went by when he didn't wonder what would have happened if he'd chosen to take a more active role in that relationship with her or could have fought stronger for what he knew was something like an inter-species fating that never could be consummated.
He looked up at the bleeding figure of Christ nailed to a wooden cross, and he understood the man's pain, the regrets he might have had, his need to protect and love his flock, and to die for them. The miracle had been sent, only to have the evil factions of the mortal crowd kill him off. He walked amongst his people understanding this, all the while he remained on earth.
Lionel hoped that he still lived somewhere they called Heaven. For he and his vampire brothers and sisters, death was usually just the end of a long, long life. There was no Heaven. There was no happily ever after in the clouds that sent rain and wind and sometimes covered the sun and the moon. It was just death, with nothing beyond.
And yet, as he listened to the beautiful chanting and allowed the scents of mortals to envelop him, he felt the heat of their bodies, and some of their thoughts and worries. He'd like to pretend he believed in a time that would last, where everything would be perfect and not end. Where love, like the love he had for Maria, would reign eternal.
He was hopeful. It was a silly thought, but it was something that warmed him from the inside, as if he was a mortal again, as if he still held that innocent light inside.
The wedding feast had begun. It was humorous that the Monteleones made a great show of eating to excess, though Lionel knew they'd be sick as dogs afterward. But they were stubborn about their secrecy, and as long as it was a mixed crowd of both trusted mortals and vampires of both species, the ruse would be continued. He stood with his arm around young Lucius while they watched his father, the handsome Paolo, and his new bride, Carabella, dance to the alluring viola music around a huge firepit stoked with logs the size of most humans. Paolo's face was filled with the mirth Lionel had always envied.
Out of the blue, Lucius asked his question. "Do you miss your brother?"
Jeb had traced the dark coven lord, Dag, to a desert somewhere on the other side of the globe, to end him, saving  Lucius' father's life at the cost of his own.
"Of course, young prince. But his time had come. He'd had a wonderful and exciting life, keeping all you lot safe so your family can save the world. Don't you know that?"
Lucius thought about that for a short time. His six years was not commensurate with his knowledge of the ways of the world. He'd seen a lot in his brief time as son to one brother, only to find out he belonged to the other.
"Can I tell you something I've never told anyone?"
"Careful, young Lucius. I am bound to tell the truth, always."
"I know it. But I want to tell you anyway."
The boy's eyes followed his new stepmom and his father across the ampetheater. Lionel remembered days when there were dark coven sacrifices held in this space. He remembered the blood rituals of those difficult times, shortly before Maria's boys were grown. Although he was not sure, some of his relatives might have lost their lives in this very place. He shook off the vision and answered the boy. "You can certainly trust in my confidence."
"I don't miss my mother. I like that Cara is going to be my new mother. I think she'll bring me a little brother or sister."
Lionel was struck with this thought. Cara had been made, and the turning had taken place, which wasn't always successful, just before her mortal death. Paolo had given her his own blood. Even so, he wasn't sure Cara and Paolo could have offspring.
Lucius looked up at him. "Am I evil for saying this?"
Lionel knelt, placing his plate-sized hands on Lucius' forearms and elbows, his face eye-level with the boy. "You are very lucky, young princeling. Your mortal aunt was forgiven for your mother's demise because she protected all of you in that action. Maya would have not been the kind of mother you deserve. You deserve—"
He saw a group of young Goldens arrive, all of them in their teens and early twenties. Some had taken the turning, but several were clearly still mortal. He understood them to be friends since childhood.
As the group parted, some took to the dance floor. A tall dark-haired beauty swayed to the music, engaging the troupe of fiddlers who enjoyed her sultry dance moves. She was a curiously carefree mortal woman and Lionel couldn't take his eyes off her. She threw her head back, swung her hips from side to side and sent her light, peach-colored, mortal arms reaching out to the sky. She pulled up her long curls, holding them atop her head as she swiveled her hips and turned in his direction.
When their eyes met, her mouth dropped open and she became motionless, though the lively music continued behind her.
Lionel's heart leapt from his chest. Grateful she was not yet turned, he did not have to make some excuse if she heard the kettledrum in his chest that pumped his life force into overdrive. He resisted the urge to run to her, pick her up and carry her away, where he could satisfy all his questions.
Was this woman Maria, come back to life after three hundred years? The Maria he first knew before her marriage, her family, and her death?
The woman who stood across the bonfire from him looked identical to Maria.
Lucius wiggled free as Lionel had gripped his arms and gave his young charge welts.
"I'm sorry, son. I just thought I saw something. Forgive me if I hurt you."
Lucius remained two steps away from him, watching, as Lionel rose to full height, slowly uncoiling his enormous body. His mouth dry, his fangs aching, his mind reeled from the erotic thoughts that came at him like a firehose.
All too suddenly, she was gone. She'd pulled a brightly colored shawl over her head and neck and ran into the heavy foliage at the edge of the clearing.
Lucius turned to see what he was focusing on.
"The young woman who was dancing over there, she should not have gone into the forest alone. I fear for her life," he told his charge.
Lucius nodded. "Then go get her. Protect her, Lionel—or—" he peered up at him with a question on his face— "don't you want to?"
"It isn't that, but I'm to stay and protect you."
This part was true. He caught the attention of his younger brother, Hugh—"huge" as he was known to the ladies he bedded—and angled his head towards the woods. Hugh had a lapse in judgment and traced, instead of running like a mortal. Lionel scanned the crowd, and no one seemed to have noticed.
What am I looking for, brother? Hugh asked telepathically from behind the wooded surround.
"The spitting image of Maria Monteleone. Tell me it isn't so, brother. I pray to god she's safe, but I also pray it isn't her," he whispered.
"What?" asked Lucius.
"Sorry, I was giving instructions to Hugh."
Seconds later, a group of the young Goldens came screaming from the woods, followed by a dark vamp dressed in black rags. He stopped at the site of the campfire. His flesh peeled, and part of his face had been scratched off. His tongue hung limply, dripping bloody saliva.
The fiddle music stopped as several males from the partygoers came within feet of his disgusting frame. Several in the crowd began to moan, and there were a few suppressed screams. Precious seconds passed while the dark vamp and his would-be attackers held the standoff. Lionel scanned the young Goldens and didn't see any sign of the young Maria look-alike.
The dark vamp began to grin, his chest heaving. He fingered something around his neck Lionel had missed. It was the colorful shawl the young Golden had been wearing just moments before.
Lionel didn't have time to look for his brother. He traced to the creature, hoisting him high up into the sky and tearing his head from his body out of eyesight of the crowd below. He threw the remnants of the vamp's torso into another bonfire he found several miles away, at a distant farm. Before he let the body loose, he removed the shawl and stuffed it into his shirt.
Damages, brother? Are you there?
All is well, Lionel. She is alive, and safe. He was a rogue no coven to back him up. But it has us all shook.
He won't be back, Lionel told his brother.
He traced to the edge of the celebration, then walked through dense foliage toward the circle of fire. They had brought the young Golden toward the heat, and a group of elder men surrounded her, so he could not see her fate. As he pressed himself towards the center, he could see the ugly, bloody bite on her neck and the rivulets of dark ooze descending down her chest, meeting between her breasts. Her eyes were dazed as she rolled her head back and cried.
Paolo was there, giving her first aid. Lionel sat next to her mother, who brought warm compresses and was whispering questions.
"Will she be infected, Paolo? She is still mortal and a virgin. Will this affect—?"
"No, Freya. She's intact. He didn't do a blood rape. She's intact."
"Oh, thank God," the woman sighed, leaning into Lionel's chest. Paolo gave him a frown.
"I have Lucius," said Hugh from the back of the crowd.
Freya's daughter stubbornly righted herself and accepted the salve that was applied to her neck taken from the kit Paolo carried with him 24/7. Her eyes swung around, perusing the crowd until she saw Lionel again, and their stares locked.
Her gaze lowered slightly, looking at something on Lionel's chest.
"He's gone, Madame," he told her. "He will no longer trouble you, or any of us."
But she was still peering at his chest. Looking down, he saw the remnants of her flowered shawl sticking out from the buttons on his white shirt. He drew it out, damp from the mixture of sweat and bloody detritus. He extended his arm and handed it to her.
She didn't look at the shawl. As she grabbed the cloth, her eyes were fixed on Lionel like he was her lifeline, her future.
He was instantly hit with the cold facts of their state. She would most likely be not his lifeline, but a straight ticket to Hell itself.
If I don't talk to you before, have a wonderful Thanksgiving and the start of your Holiday Season. May your joy be overwhelming, your feasting to excess, and may you love with wild abandon!