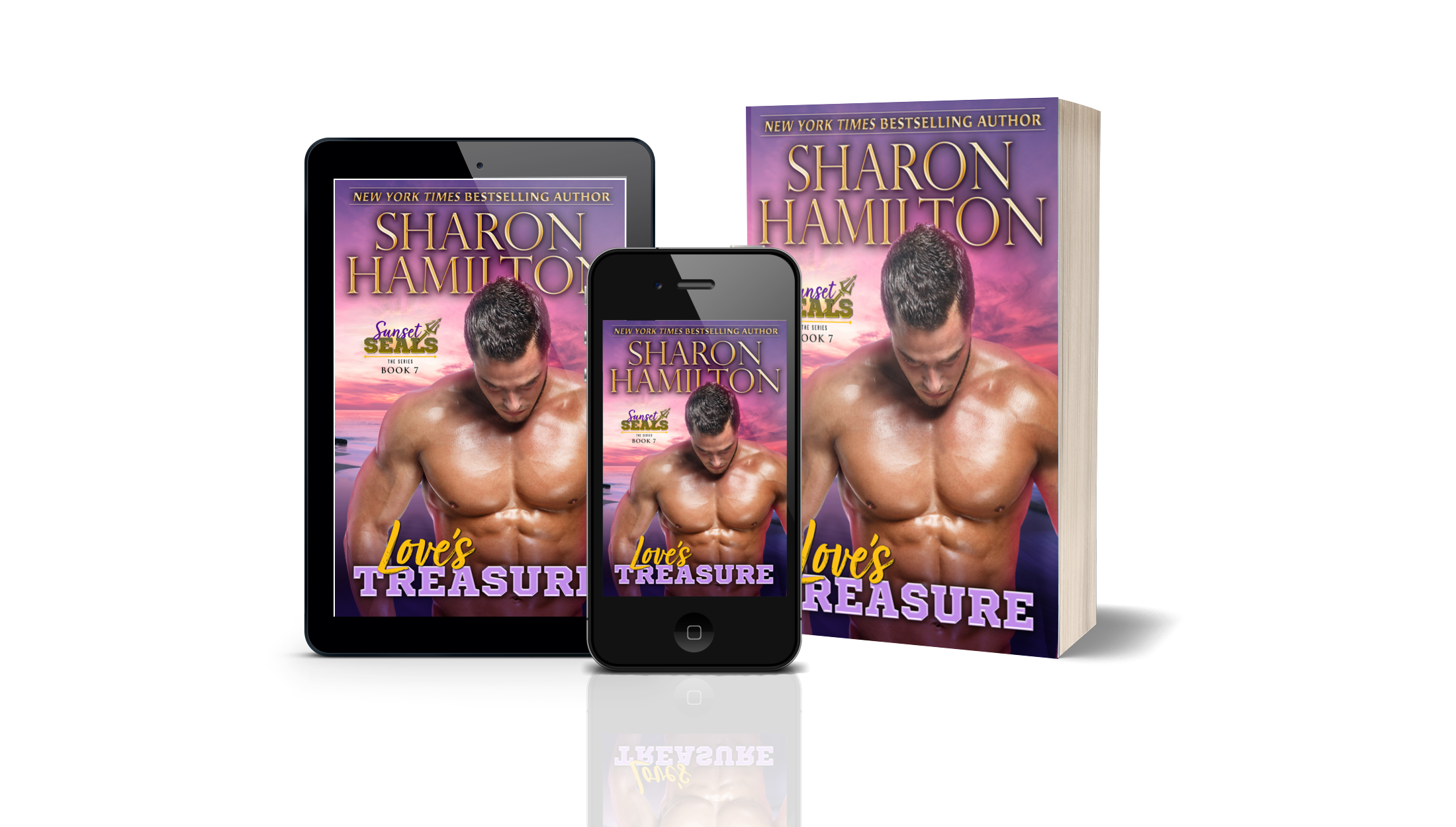 Love's Treasure was released earlier this year, and I have to say that Ned and Madison's underwater love is still one of my favorites. You know, they are all my favorites.Make sure you check out Treasure Island SEAL while you're one-clicking; I still recommend you read or listen to that first!
As one reader said: "Their love exploded like a hyperbaric welding torch!" ❤️‍?
If you've already read Love's Treasure, I want to know what you thought! Be sure to leave a review and reply to this email with your thoughts. I love to hear from my readers! You're the reason why I do what I do.
P.S. If you prefer to have someone read to you, try the audiobook version! There's nothing like having award-winning narrator J.D. Hart reading you a steamy bedtime story, even if it's in the middle of the afternoon!
ABOUT LOVE'S TREASURE
Love Blooms. Danger Looms.
One year has passed since Navy SEAL Ned Silver found the love of his life, his mermaid, Madison, in the beautiful waters of Florida's Gulf Coast. The two of them have embarked on two great adventures: a love affair worthy of Poseidon himself, and a thrilling underwater discovery of a long-lost Spanish Galleon possibly worth millions.
As they explore the depths of their relationship, frolicking in the warm waters littered with ghosts of dreams lost and shipwrecks abundant, dangerous secrets are revealed. Ned wonders if being a Navy SEAL really is his higher calling, or is he now being drawn to remain at Madison's side in Florida, giving up the Coronado lifestyle and his buddies on Team 3. Just as his father did some twenty plus years ago, Ned has found love and adventure to fill a lifetime, and a treasure more valuable than gold or silver, to protect…
If he can fight his way to the finish line.
Do you have your copy? If not, you can get it at the following places: